Welcome to FriendlySMS.com
Unlimited fun with sms,shayari, quotes & jokes. We have a large collection of sms message from various categories like love sms, friendship sms. Our regular users daily post their own sms to our website. So we have a big database of sms. We have also a huge collection of shayari from various shayer and shayari categories like hindi shayari, urdu shayari etc. Our database has also various quotes from various authors from various tags like life quotes, love quotes. Our daily regular users post their own quotes or quotes from various books which are really good and help us to over come many problems. So we are trying our best to present various sms, shayari, quotes and jokes to give you more entertainment. Keep visiting our site daily for daily updates and also please join to our facebook fan page for instant notification.
Recently Added Shayari

1) Barson baad aapse baat hui,
Dil phir ek baar kamzor ho gaya,
Acha bhala akele jee raha the hum,
Aaj phir akele pan ka ehsaas dila diya.
2) Tum ruth jao, hum mana lenge
Tum chale jao, hum bula lenge
Tum inkaar karo, hum phir bhi ikraar karenge
Tum keh do ek baar, jaan bhi de denge.
3) Tumse pyaar kyon hai itna,ki
Koi aur nazar hi nahi aata
Chodkar nahi jaana hamein
Yeh dil to waise hi kacha hai.
Koshish Koi Karke To Dekhe,
Sapney Sachchey Bhi Hote Hain,
Ye Duniya Itni Buri Nahin,
Yahaan Log Achhe Bhi Hote Hain
Chandani ko rusul kehta hun
bat ko bausul kehta hun
jagamagate hue sitaron ko
tere pairon ke dhul kehta hun
jo chaman ke hayat ko das le
us kali ko babul kehta hun
ittefaqan tumhare milane ko
zindagi ka husul kehta hun
aap ke sanvali si surat ko
zauq-e-yazdan ke bhool kehta hun
jab mayassar ho sagar-o-mina
barqparon ko phul kehta hun
Perhaps we'll never understand each other.
Loving doesn't mean that we agree.
If that were so, then I would say, why bother?
But there are things I know I'll never see.
I'm sure your heart knows what I don't yet know:
The pain of loving a reluctant son;
The anger, coming fast and building slow,
Of being helpless to control someone.
You want only that I grow up right,
But you know what right is, and I still don't.
I have to learn to wield my inner light,
And if I follow yours, well, then I won't.
I'm sorry for the anger in the air;
Though we fight, my love is always there.

Kissi ki chahat pe zinda rehnay walay hum na thay.
kissi pe mar mitnay walay hum na thay.
par adat ban gayi hai aap ko yaad karnay ki.
warna kissi ko yaad karnay walay hum na thay
Kashti chali samandar main mil jai ga kinara,,,
Is SMS se poch lena Aap k bina kiya haal hai humara???
Hum aap ko itna yaad kerte hain jitna aap hame yaad kerte hain.
Farq sirf itna hai keh hum yaad ker k SMS kerte hain aap SMS padh ker yaad kerte hain.
Is aas main chala jaaoon ga main ye jahan chor kar
Ke shayad mera marna hi kuch kaam aaye ga
Shayad chali aaye tu us pal mere paas daudkar
Jis pal tere paas meri maut ka paigam aaye ga
Phool binaKhushboo bekaar
Chand binaChandni bekaar
Pyar binaZindagi bekaar
Mere Email binaTumhara inbox bekaar
Yeh dil pyar ke qabil na raha,
Koi bhi izhaar ke qabil na reha,
Is dil main bas gayi dosti aapki,
Ab tu chand bhi deedar ke kabil na raha.
Recently Added Sms Messages
You gotta tell yo moma to stop changing lipstick color - I'm now getting a freakin Rainbow on my d**k!
In every person who comes near you look for what is good and strong; honor that; try to imitate it, and your faults will drop off like dead leaves when their time comes.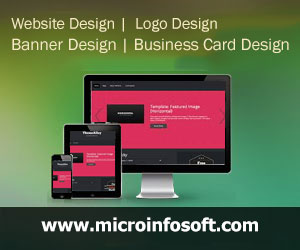 Is hawa mein khushbu hai tumhari, Is chand ki roshani mein surat hai tumhari. Is dil mein jo markar bhi judaa naa ho sake, Vo dosti hai tumhaari.

Wen A Very Sweet N Close Person

Goes Too Far Frm Us,

We May Say Or Not Say

But Our Heart Says 2 Thr Heart:

"U Made Me Alone.."

Wafa Ki Dastaan-E-Gham Chalo Tum KO Sunatey Hen
Jo Dil Per Daagh Hen Apney Chalo Tum Ko Dikhatey Hen,
Sunoo Neendein Nahi Aatin K Dil BeTaab Rehta He
Kabhi Titlii K Kachey Rang Kabhi Jugnoo Satatey Hen,
Kabhi Jab Shaam Hoti He, Andheron Se Khafa Ho Kay
Teri Yadoon K Mandir Mein Charaagh-E-Shab Jalaatey hen.