Welcome to FriendlySMS.com
Unlimited fun with sms,shayari, quotes & jokes. We have a large collection of sms message from various categories like love sms, friendship sms. Our regular users daily post their own sms to our website. So we have a big database of sms. We have also a huge collection of shayari from various shayer and shayari categories like hindi shayari, urdu shayari etc. Our database has also various quotes from various authors from various tags like life quotes, love quotes. Our daily regular users post their own quotes or quotes from various books which are really good and help us to over come many problems. So we are trying our best to present various sms, shayari, quotes and jokes to give you more entertainment. Keep visiting our site daily for daily updates and also please join to our facebook fan page for instant notification.
Recently Added Shayari
Wo InsaaN jo Hamesha sabko khush rakhne ki koshish
karta Hai aur Sabki care karta hai Wo hamesha khud
ko akela mahsus karta hai..It's True
Happy Teddy Day


Mere Gham ka No Koi Aar Naa koi par hai..
Mere to har dard ka sirf khuda hi raazdar hai..!!
Teri Mehfil me aake jam ke hashee,Raat pe rooye hai..
Duniya ki beed me hai, fir bi khud me khoyee hai..!!.
Tumhari iss ada ka kya jawab dun,
Apne dost ko kya uphar dun,
Koi acha sa phool hota to mali se mangwate,
Jo khud gulab hai usko kya gulab dun…
Chandani chat pe chal rahi hogi
ab akeli tahal rahi hogi
phir mera zikr aa gaya hoga
wo barf-si pighal rahi hogi
kal ka sapana bahut suhana tha
ye udasi na kal rahi hogi
sochata hun ki band kamare mai
ek shama-si jal rahi hogi
tere gahanon si khankhanati thi
bajare ke fasal rahi hogi
jin havaon ne tujh ko dularaya
un mai meri gazal rahi hogi

Haasi Thami Hai In Aankhon Mein Nami Ki Tarah
Mehakti Thi Jo Gulshan Mein Kali Ki Tarah
Yun Toh Koi Aata Nahi Iss Viraan Chaman Mein
Yeh Kiski Parchai Hai Kuch Meri Hi Tarah
Yun Toh Dard Ka Rishta Bahot Gehra Hai
Par Yaadein Bhi Ek Kadwa Sach Hai Zindagi Ki Tarah
Woh Aaya Aur Chala Gaya Sab Kuch Lekar
Lipti Reh Gayi Rooh Badan Par Ajnabi Ki Tarah
Kise Dhundti Hai Iss Duniya-e-Dast Mein Tanha Nazar
Koi Saathi Ho Mera Bhi Iss Khamoshi Ki Tarah..
Recently Added Sms Messages

You Can Be :
A Doctor And Save Lives,
A Lawyer And Defend Lives,
A Soldier And Protect Lives,
Or Simply Be YOURSELF,
A SWEETHEART Who Touches Life…
Sardar went to musium,there he broke a statue OFFICER:you have broken a 5000 years old statue.SARDAR:thank god! mere ko laga naya tha......!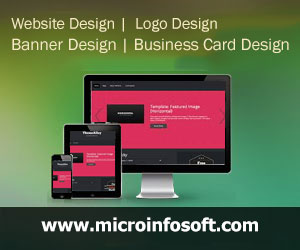 The truth [is] that there is only one terminal dignity-love. And the story of a love is not important-what is important is that one is capable of love. It is perhaps the only glimpse we are permitted of eternity.
Love is a thing, well, its kind of like quicksand: The more you are in it, the deeper you sink. And when it hits you, you've just got to fall.

>>us k naam..
Mager Tum Jantay Ho Na
Tumhari Batoon Ko
Jana
Nahi Main Taal Sakta Hoon
Chalo
Iqraar Karta Hoon
Mujhay Tum Say Mohabbat Hay
Bohat Ziada Mohabbat Hay