Welcome to FriendlySMS.com
Unlimited fun with sms,shayari, quotes & jokes. We have a large collection of sms message from various categories like love sms, friendship sms. Our regular users daily post their own sms to our website. So we have a big database of sms. We have also a huge collection of shayari from various shayer and shayari categories like hindi shayari, urdu shayari etc. Our database has also various quotes from various authors from various tags like life quotes, love quotes. Our daily regular users post their own quotes or quotes from various books which are really good and help us to over come many problems. So we are trying our best to present various sms, shayari, quotes and jokes to give you more entertainment. Keep visiting our site daily for daily updates and also please join to our facebook fan page for instant notification.
Recently Added Shayari
Chand tanha hai aasman tanha
dil mila hai kahan kahan tanha
bujh gai aas chup gaya tara
thartharata raha dhuan tanha
zindagi kya isi ko kahate hain
jism tanha hai aur jan tanha
hamsafar koi gar mile bhi kaheen
donon chalate rahe tanha tanha
jalati bujhati si raushani ke pare
simata simata sa ek makan tanha
rah dekha karega sadiyon tak
chod jayenge ye jahan tanha Poet of the poem or ghazal or nazam is Meena Kumari Naaz

Kabhi Aansoo Kabhi Khushboo Kabhi Naghma Bankar,
Humse Har Shaam Mili Hai Tera Chehra Bankar,
Chand Nikla Hai Teri Aankh K Aansoo Ki Tarah,
Phool Mehke Hai Teri Zulf Ka Saya Bankar,
Meri Jaagi Hui Raato Ko Usiki Hai Talaash,
So Raha Hai Meri Aankhon Mein Jo Sapna Bankar,
Dil K Kagaz Par Utarta Hai Tu Shero Ki Tarha,
Mere Hontho Pe Machalta Hai Tu Naghma Bankar,
Raat Bhi Aayi To Bujhti Nahi Chehre Ki Chamak,
Rooh Mein Phel Gayi Hai Woh Ujala Bankar,
Mera Kya Haal Hai Yeh Aake Kabhi Dekh Tu Le,
Jee Raha Hoon Tera Bhoola Hua Wada Bankar,
Dhoop Mein Kho Gaya Woh Haath Chura Kar Kahi,
Ghar Se Jo Saath Chala Tha Mer Saya Bankar,
Kabhi Aansoo Kabhi Khushboo Kabhi Naghma Bankar,
Humse Har Shaam Mili Hai Tera Chehra Bankar..!!!

Us Ajnabi Ka Yun Na Intzaar Karo
Is Aashiq Dil Ka Na Aitbaar Karo
Roj Nikla Kare Kisi Ki Yaad Me Ansu
Itna Kabhi Kisi Se Na Pyaar Karo
Mehfil Se Apni Dekho Hataye Gaye Hai Hum
Unki Nazar Se Aaj Giraye Gaye Hai Hum
Kaise Dikhaye Apna Khoon-E-Jigar Hum Tumko
Kaise Kahe Ki Kitna Sataye Gaye Hai Hum.
Mohabatoon Ki Ik Nai Kahani Sunana Chahtaa Hoon
Aa Tujhey Mein Apney Honton Sey Gunguna Chahtaa Hooon
Tu Mila Hai Mujhey Bari Rukawatoon Key Baad
Mein Tujhey Khudh Sey Bhi Chuphana Chahtaa Hooon
Bhool Bhi Ja Tu Woh Hijar Ki Batein Sarii
Mein Tujhey Tujh Sey Churana Chahtaa Hooon
Cheen Sakey Gaa Kasey Yeh Zamana Tujhey Mujh Sey
Mein Pyar Hoon Tera Bass Tujhey Yeh Batana Chahtaa Hoon
Merey Phehloo Mein Bheth Key Zulfoon Ko Yun Phehlaa Dey
Key Mein Teri Ankhon Mein Ik Baar Phir Khona Chahtaa Hoon
Ho Jayey Kitni Bhi Duurrian Jazbaat Ka Rishtaa To Rooh Sey Hai
Key ! Mein Tujh Mein Marr Key Bhi Zinda Rehna Chahtaa Hoon
Recently Added Sms Messages
Never blame a day in ur life...Good Days Give u happiness..Bad days give u Experience...Both are essential in life...!!! All are Gods blessings!!!...Have a nice day...
Beautiful lines told by a boy after proposin to a girl" take your own time ,but dont take my life time...gdmrng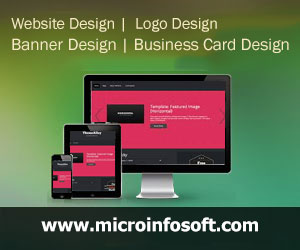 I like death because its for everyone, i hate life because it comes and go away anytime.
A common mistake that people make when trying to design something completely foolproof is to underestimate the ingenuity of complete fools.
Doctor (Version 1)
When a doctor doctors a doctor,
does the doctor doing the doctoring
doctor as the doctor being doctored wants to be doctored or
does the doctor doing the doctoring doctor as he wants to doctor ?