Welcome to FriendlySMS.com
Unlimited fun with sms,shayari, quotes & jokes. We have a large collection of sms message from various categories like love sms, friendship sms. Our regular users daily post their own sms to our website. So we have a big database of sms. We have also a huge collection of shayari from various shayer and shayari categories like hindi shayari, urdu shayari etc. Our database has also various quotes from various authors from various tags like life quotes, love quotes. Our daily regular users post their own quotes or quotes from various books which are really good and help us to over come many problems. So we are trying our best to present various sms, shayari, quotes and jokes to give you more entertainment. Keep visiting our site daily for daily updates and also please join to our facebook fan page for instant notification.
Recently Added Shayari
Kab Dursro Ka Sath Nibhate Hain Log
Aansu Ki Tarah Bichad Jate Hain Log
Wo Zamaana Aur Tha
Gairon Ke Gham Mein Jab Rote The Log
Ab To Apno Ko Rulakar Muskurate Hain Log.
Meri Maiyat Mai Aap Aao To,
Meri Ruh Ko Kuchh Lamha Shukun Mile.
Thode Phul Bhi Agar Chadha Jaao To,
In Saanso Ko Fir Se Chalne Ka Zunun Mile
Shayad Zinda Bhi Ho Jaau Tera Shara Lekar,
Dekh Lu 1 Nazar, Rago Ko Naya Khun Mile.
Hamne Socha Ke Ek Ham Hi Akele Hai,
Raaste Mai Par Kitne Aashiq Tere Marhoom Mile
Na Zindagi Mili Na Wafa Mili,
Najaane Har Khushi Humse Khafa Mili,
Jhoothi Muskaan Liye Apne Gham Chhupaate Hain,
Sachi Mohabbat Karne Ki Bhi Kiya Khoob Saza Mili…

Hamne to isq ka ijhar nahi kiya
Iss dil ko itna bekrar nahi kiya,
Bas aankhon main tere sapne sajaye rakhe
Kabhi apne honthon se ijhar nahi kiya..
Apnay Ehsaas Say Choo Kay Mujhay Sandal Kar Do
Main Kay Sadiyon Say Adhoora Hoon Mujhay Mukkammal Kar Doh
Na Tumhay Hosh Rahay Na Mujhay Hosh Rahe
Iss Qadar Toot Kay Chaho Mujhay Pagal Kar Do
Tum Hatheli Ko Meray Pyar Ki Mahndi Say Rango
Apni Aankhon Mein Meray Naam Ka Kajal Kar Do
Is Ke Saye Tallay Mere Khwaab Dhakk Uthain Ge
Mere Chehray Pe Chamkta Hua Anchal Kar Doh
Dhoop he Dhoop Hoon Main Toot Ke Barso Mujh Per
Is Kader Barso Merii Rooh Main Jal Thal Kar Doh
Jaise Sehrahoon Main Her Shaam Hawa Chalti Hai
Is Tarah Mujh Main challo Aur Mujhe Thall Kar Doh
Tum Chuppa Lo Mera Dil Oat Main Apne Dil Ki
Aur Mujhe Meri Nighaoon Se Bhi Ojhall Kar Doh
Maslaa Hoon Toh Nighain Na Churao Mujh Se
Apni Chahat Se Tawajjah Se Mujhe Hall Kar Doh
Recently Added Sms Messages
It's a lovely msg to a lovely person from a lovely friend on a lovely reason at lovely time from a lovely mind in a lovely style to say u good night.
NEEND AAVE TAN KHABAAN CHE TU,

NA SOVAAN TAN YADAAN CHE TU,

TERE AGGE APNE AAP NU HAARI BAITHI AAN,

IKKO DIL SI SADDE KOL OH VI TERE TON VAARI BAITHI AAN.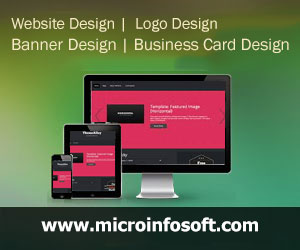 Never let go of a dream until you are ready to wake up and make it happen. Trials in life are not to make us fail but to see how far we can conquer.

Aaj halki halki baarish hay,
aaj sard hawa ka raqs bhi hay,
Aaj phool bhi nikhray nikhray hain,
aaj un main tumhara aks bhi hay,
We R Not Addicted To FacebooK!
.
V Only Use It When V Hv Time:
LunchTime,
Break Tym,
Off Tym,
No Tym,
Dis Tym,
Dat Tym,
Any Tym,
All d Time!:D