Welcome to FriendlySMS.com
Unlimited fun with sms,shayari, quotes & jokes. We have a large collection of sms message from various categories like love sms, friendship sms. Our regular users daily post their own sms to our website. So we have a big database of sms. We have also a huge collection of shayari from various shayer and shayari categories like hindi shayari, urdu shayari etc. Our database has also various quotes from various authors from various tags like life quotes, love quotes. Our daily regular users post their own quotes or quotes from various books which are really good and help us to over come many problems. So we are trying our best to present various sms, shayari, quotes and jokes to give you more entertainment. Keep visiting our site daily for daily updates and also please join to our facebook fan page for instant notification.
Recently Added Shayari
Jabvi Sochte Hai Hum Aapke Bareme
Dil Ko Ek Sukun Milta Hai..
Tanhaii Ki Virme Shayed Khoe Hue Hai Hum,
Phirvi Humme Pyaar Karle Wali Aap Jaisi Koie To Hai
Koi Dard Hi Na Ho Mujhe Aisa Bana Do
Mujhe Apne Jaisa Bana Do
Mayoos Hota Hoon Jab Wo Todta Hai Mera Dil
Ek Patthar Ka Dil Mere Bhi Seene Mein Laga Do.
Garibi Shayari–
Gali Mein Khada Tha Fatichar Sa Ladka
Halat Se Tha Shayad Bilkul Hi Kadka
Chehra Bhi Uska Murjhaya Hua Tha
Par Is Baat Ka Andaaza Use Na Hua Tha
Bahut Der Se Wo Tak-Taki Laga Kar Upar Ki Taraf Dekh Raha Tha
Jaha Ek Rahees Bade Chaav Se Cake Kha Raha Tha
Tabhi Bhauka Kutta, Ladke Ne Bhi Mud Ke Dekha
Isi Beech Us Rahees Ne Cake Ka Tukda Feka
Lapka Wo Kutta, Or Lapka Wo Ladka
Na Fati Uski Chhaati, Na Kaleja Bhi Dhadka
Bahut Hui Us Tukde Ke Liye Dono Me Cheena-Jhapti
Ant Me Ladke Ne Jeet Hi Li Bhook Ki Ye Kushti
Wo Rahees Un Dono Ko Dekh Raha Tha
Muft Ke Tamaashe Ka Khoob Maza Loot Raha Tha
Shareer Tha Lahu-Luhaan, Par Chehre Par Khushi Thi
Kyuki Aaj 2 Din Baad Roti Jo Naseeb Hui Thi
Jeet Ki Khushi Mein Us Ladke Ka Chehra Upar Ki Or Uth Gaya
'Uf Ye Kamine Chokre', Kah Kar Wapas Wo Rahees Kursi Par Baith Gaya.
I Shine On The Outside
Pretty For All To See

But Still I Remain Closed Off
To Everyone But Me

When I Open Up
Don't Expect It To Be Easy

And When I Open Up
Don't Expect Me To Be Nice

You've Invaded My Little World
Where I've Got All The Rights

I'm Like That Pretty Safety Pin
Holding Your Zipper Up

I'm Like That Pretty Safety Pin
Dangling Arund Your Neck

I'm Like That Pretty Safety Pin
That You Use To Make All Your Skin
Lab Pe Masooma Ke Hai Tera Qasida Abbas
Kehti Hai Fatema Zehra Tujhe Beta Abbas
Labe Darya Hai Tera Roab Ye Kaysa Abbas
Sehma Sehma Hai Hawao Ka Bhi Lehja Abbas
Tarka Aula Teri Nazron Mein Hai Shayad Ye Bhi
Sard Jhonka Jo Nahin Tujhko Gawaara Abbas
Kulle Imaan Use Kehta Hoon Is Nisbat Se
Kulle Imaan Ke Dil Ki Hai Tamanna Abbas
Ye Bhi Hai Maujuzae Taate Binte Zehra
Teri Talwar Pe Hai Zainab Ka Kabza Abbas
Uski Taazim Ko Uth Jaata Tha Beemaar Imam
Jab Kabhi Bazm Mein Aata Tera Beta Abbas
Jis Ghari Aayenge Parde Se Imam-E-Aakhir
Hoga Takmeel Tera Jung Ka Jazba Abbas
Tere Aaney Ki Khabar Ho Gayi Shayad Rann Mein
Saaf Aata Hai Nazar Khaime Se Darya Abbas
De Diya Jaane Payambar Ko Hifazat Mein Teri
Tujh Pe Hai Fatema Zehra Ko Bharosa Abbas
Recently Added Sms Messages
Sow a thought, and you reap an act;/ Sow an act, and you reap a habit;/ Sow a habit, and you reap a character;/ Sow a character, and you reap a destiny.
" Nighaon me suna pan, dil b viraan hai, mere mehboob kya yahi pyar ka inaam hai, Tumne chaha aur raat din pooja maine, Mujhpar laga ye bewafai ka Iljaam hai!"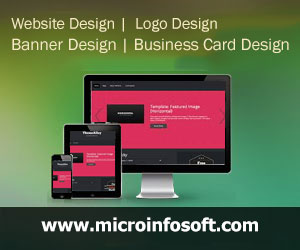 Things to take note when u sleep: Miss me, think of me, hug me, and love me. Try to sleep now and close ur eyes. Get prepared to dream of me. Good Night!
No need to Complain about others.
just change urself.
It is Easy to Protect ur Feet wid Shoes rather dan to Carpet the earth....
gud nite wit swt drmz. . .
Kisi Nu Mil Jaandiyan Ne Rangli Bahaaran,

Kisi Nu Chaman Bhi Ni Nashib Hunda,

Kisi Di Kabar Te Banda Hai Taj Mahal,

Kisi Nu Kafan Bhi Ni Nashib Hunda.