Welcome to FriendlySMS.com
Unlimited fun with sms,shayari, quotes & jokes. We have a large collection of sms message from various categories like love sms, friendship sms. Our regular users daily post their own sms to our website. So we have a big database of sms. We have also a huge collection of shayari from various shayer and shayari categories like hindi shayari, urdu shayari etc. Our database has also various quotes from various authors from various tags like life quotes, love quotes. Our daily regular users post their own quotes or quotes from various books which are really good and help us to over come many problems. So we are trying our best to present various sms, shayari, quotes and jokes to give you more entertainment. Keep visiting our site daily for daily updates and also please join to our facebook fan page for instant notification.
Recently Added Shayari
Aabalapa koi is dasht mai aaya hoga
varna aandhi mai diya kis ne jalaya hoga
zarre zarre pe jade honge kunvare sajde
ek ek but ko khuda us ne banaya hoga
pyas jalate huye kanton ke bujhai hogi
risate pani ko hatheli pe sajaya hoga
mil gaya hoga agar koi sunahari patthar
apana tuta hua dil yad to aaya hoga
khun ke chinte kaheen poch na lain rehron se
kis ne virane ko gulzar banaya hoga
Rabb Kare Tu Sada Hasdi Rahe
Koi Dukh Tere Nere Vi Na Aave
Hor Ki Dua Manga Rabb To,
Tenu Sadi Vi Umar Lag Jaave!!!
Ek Raat Vo Mile Khwab Me
Hamne Pucha Kyo Thukraya Aapne?
Jab Dekha Unki Aankho Me Bhi Aansu The
Phir Kaise Puchte Kyo Rulaya Aapne
Dosti Bhi Kya Cheez Hoti Hai
Magar Ye Bhi Kisi-Kisi Ko Naseeb Hoti Hai
Pakad Lete Hain Jo Daaman Iska
Samjho Jannat Uske Kareeb Hoti Hai.

Mein dil ban ke tujh mein dhadkungi
teri saanso mein ban ke khushboo mehkungi
ik baar yaqin toh karle mujh pe ae yaar
tera har dard har zakhm mein apna samajh ke sehlungi
Recently Added Sms Messages
Though we don't meet or talk often, I never forget that I have you in my life. Somewhere, somehow, I remember you. Still bear in mind, I'm always here, not so near but never that far.

dafan hain us k ghar k sath qabristan mein,
magar pher bhi wo rota hy.
khud hi to kaha karta tha k bana lo.
qareeb koi thikana k milna aasan ho jae.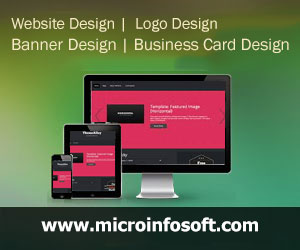 windows of soul begin 2 close

Tireness draws across the mind making the body fade flexibility and soon windows of soul begin 2 close N enter the dreamland!! Sweet Dreams!
If god gives me 24hr b4 death,i wil spend 23hrs 55mins wth u ad in d last moment i wl press ur neck ad kill u. WHY?.... V R FRIENDS lets go together.gdngt
Gulsan me bhanwron ka fera ho gya,

Purav me suraj ka dera ho gya.

Muskan ke saath aankhe khol pyaare,

Ek baar fir se svera ho gya.