Welcome to FriendlySMS.com
Unlimited fun with sms,shayari, quotes & jokes. We have a large collection of sms message from various categories like love sms, friendship sms. Our regular users daily post their own sms to our website. So we have a big database of sms. We have also a huge collection of shayari from various shayer and shayari categories like hindi shayari, urdu shayari etc. Our database has also various quotes from various authors from various tags like life quotes, love quotes. Our daily regular users post their own quotes or quotes from various books which are really good and help us to over come many problems. So we are trying our best to present various sms, shayari, quotes and jokes to give you more entertainment. Keep visiting our site daily for daily updates and also please join to our facebook fan page for instant notification.
Recently Added Shayari
Gham ka khazana tera bhi hai mera bhi
ye nazarana tera bhi hai mera bhi
apne gham ko geet banake ga lena
rag purana tera bhi hai mera bhi
tu mujhko aur main tujh ko samjahaun kya
dil divana tera bhi hai mera bhi
shahron shahron galiyon jis ka charcha hai
wo afsana tera bhi hai mera bhi
maikhane ki bat na kar waiz mujh se
aana jana tera bhi hai mera bhi
You Know That You Are The
Most Precious Stone In The
Collection Of My Secret Treasure..
Wishing You Very Happy Rakhi
And Best Of Luck For Every Thing.

Chahat ka tune kya sila diya
hasti aankhon ko aab-e-deedah bana(tearful) diya
pyar ka deep dilme jalaa diya
usi aag me phir sabkuch mita diya
pyar ka jabbhi vaasta dila diya
beetey lamho ka tune kimat chuka diya
tere liye khudko itna badal diya
pehchan ne se tune inkaar kar diya
sabkuch jo tere naam kar diya
mohabbat ka tune sauda kar diya
jisne apno k dilme ghar kar diya
sabki nazro me use gunehgar bana diya
wafa karte sab rishthon ko gawa diya
usipe tune bewafai ka daag laga diya
dardo gamh se daaman bhar diya
dilne aaj bhi tujhe bus duwa hai diya
tujhe paane ko kya na kar diya
pal bhar mein tune 'Ayush' ko anjaan kar diya.
Mohabbat Mein Ruswa Hue Daar-O-Rashan Tak Aa Gaye
Intezar Tha Aaogi Dekhne Khoon-E-Tamanna-E-Dil Mera

Umeed Thi Use Dekh Ke Mil Jayegi Manzil-E-Taskiin
Manzar Pe Tabassum Bikhra Ke Jashan-E-Masarat Manake Gayee.

Apne Karam se wo mera muqaddar bana gaye
katre ko 1 pal me samundar bana gaye
phoolo sa najuk tha dil mera
itna tadpaya k pathar bana gaye.

Recently Added Sms Messages

Hum Kaise Pagal Hotey Thay
Aik Phool Ko Chunay Ke Khaatir
Kaantoan Say Zakhmee Hotey Thay
Jo Phool Jhooli Main Aa Girtaa
Ussay Chunay Say Dar Jaatey Thay
Hum Kaise Pagal Hotey Thay
Kay Dhundalay Aaino Main Apna
Hum Aks Sa Dhoonda Kartey Thay
Aur Kirchiyaan Chataktay Aaino Ki
Muthi Main Daba Kar Rakhtey Thay
Hum Kaise Pagal Hotey Thay
Jab Sarak Per Chalna Hota Tha
Hum Kashti Lay Kar Chaltey Thay
Aur Beech Bawar Janay Ke Liye
Hum Pedal Nikla Kartey Thay
Hum Kaise Pagal Hotey Thay
Jab Barish Barsa Karti Thi
Hum Chatri Main Chhup Jaatey Thay
Aur Jalti Dhoop Main Nanggay Sir
Hum Chhut Per Uchla Kartey Thay
Hum Kaise Pagal Hotey Thay
Jab Pass Bohat Wo Hota Tha
Hum Us Ko Dekh Na Saktey Thay
Jab Dur Chala Jata Tha Wo
Hum Ahhat Us Ki Suntey Thay
Hum Kaise Pagal Hotey Thay
Jab Sari Duniya Soti Thi
Hum Chand Say Khaila Kartey Thay
Jab Sari Duniya Jaag Uthi
Hum Phir Thak Kar So Jatay Thay
Hum Kitney Pagal Hotey Thay
Hum Kaise Pagal Hotey Thay
Hum Aaj Bhi Waise Chanchal Hain
0300 2711 588 / 0333 9968 674


M E M O R I E S

Are The Treasures

That

We Keep Locked Deep

Within The 'Storehouse'

Of Our 'Souls"

To Keep

0ur Hearts Warm

When

We Are Lonely. . . =)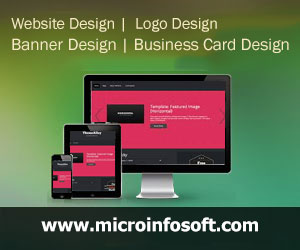 A Person Who Asks A Question Is A Fool For Five Minutes. A Person Who Doesn't Is A Fool Forever
I would rather players get angry when they're dropped than take it lying down.


DEHLIZE PE MERE KISMAT KA GHAM
ASAY KHARA RAHTA HA
KAY JASAY
KISI LAILA KA MAJNOO
HAR LAMHA
SATH RAHNAY KI KHUWAHISH MEIN HO