Welcome to FriendlySMS.com
Unlimited fun with sms,shayari, quotes & jokes. We have a large collection of sms message from various categories like love sms, friendship sms. Our regular users daily post their own sms to our website. So we have a big database of sms. We have also a huge collection of shayari from various shayer and shayari categories like hindi shayari, urdu shayari etc. Our database has also various quotes from various authors from various tags like life quotes, love quotes. Our daily regular users post their own quotes or quotes from various books which are really good and help us to over come many problems. So we are trying our best to present various sms, shayari, quotes and jokes to give you more entertainment. Keep visiting our site daily for daily updates and also please join to our facebook fan page for instant notification.
Recently Added Shayari

laboon pe ajj unka naam aa gaye ,
pyase k paas jaise koi jaam aa gaye,
dhole kadam yaro to gira unke baho me ja kar ,
ajj hamara pine hi hamara kaam aa gaya..I miss u

Rahmaton ki hai yeh raat,
Namazon ka rakhna sath,
Manwa laina rab say her bat,
Duaon main rakhna yaad,
Mubarak ho aap sab ko
Shab-e-barat
Apna Chand Main Dhundhta Raha Hoon Tere Chand Sitaron Mein
Shayad Sacha Moti Bhi Ho Sheeshe Ke In Tukdo Mein

Kamre Veeran, Aankhein Khali Fir Ye Kaisi Aawazein
Shayd Mere Dil Ki Dhadkan Chuni Hai In Deewaro Mein

Taqdeeron Ka Jadu Aksar Jhuth Se Milta-Julta Hai
Isiliye To Baat Kahi Hai Humne Sirf Isharon Mein
Raste Mein Gire Hain Phool,Uthate Hai Koi Koi
Mohabbat Karte Hain Sabhi, Nibhata Hai Koi Koi
Saal-e-Nou Ki Duaa
Hai Tmnaa K Saal-E- Nou Tujh Ko
Har Musarat Se Hum Kinaar Karey
Khil Uthein Phool Tere Aangan Mein
Tuu Agr Khuwahish-E-Bahaar Karey
Mustkurahat Laboun Pe Ho Raqsaa_N
Sara Aalm Tujh Hi Sey Piyar Karey
Tujh Se Har Ranj Door Hojaye
Har Khushi Tujh Pe Jaan Nisaar Karey
Tere Aanagn Mein Qaafley Utrein
Jhilmilatey Hoye Sitaroun Key
Ho Key Bey Ikhteyaar Uth Jayein
Teri Janib Qadam Bharoun Key
Har Nayi Subha Tere Daman Mein
Chahatoun Key Gulaab Bhr Jaye
Har Haseen Shaam Apni Raanayi
Tere Khuwaboun Key Naam Kr Jaye
Dekh K Tere Rukh Ki Shadaabi
Rang-E- Qous-E-Qizah Nikhar Jaye
Muskurati Sdaa Hayaat Rahey
Tere Qadmoun Mein Kayinaat Rahey
Gam Na Dil Mein Kabhi Ujagar Ho
Shaadmani Tera Muqadar Ho
Aaney Waley Dino Ki Tabani
Janey Waley Dino Sey Barh Kr Ho
Recently Added Sms Messages

Wo School K Din
Kuch Baatai'n Bhuuli Hui
Kuch Pal Beetey Huey
Har Ghalti Ka Ek Naya Bahana
Aur Phir Sab Ki Nazar Main Aana
Exam Ki Puuri Raat Jaagna
Phir Bhi Sawal Dekh Ker Sar Khujana
Mauqa Miley Tou Class Bunk Maarna
Phir Dosto'n K Saath Mazey Maarna
Us Ki Ek Jhalak Dekhne Roz School Jana
Us Ko Dekhte Dekhte Attendance Bhuul Jana
Har Pal Hai Naya Sapna
Aaj Jo Tuutey Phir Bhi Hy Apna
Ye School K Din
In Lamho'n Main Zindagi Jee Bhar K Jeena
Yaad Ker K In Palo'n Ko
Phir Zindagi Bhar Muskurana

Aaj Se 15 Saal Pehle Sirf Ameer Log Hi Candle Light Diner Karte That .....
Magar Aj Har Koi Candel Light Diner Karrta Hai ( Due To Loud Shading )
JEO MUSHARAF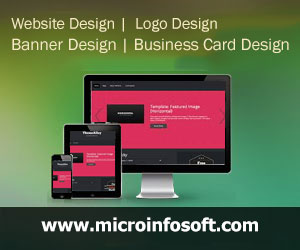 Sea Shells (Version 2)

She sells sea shells

Down by the sea shore

She sells shells.

W0 samjta hy k hr Shaks badal jata hy 'faraz'
usay Lagta hy Zamana Us k Jaisa hy

Alphabet 'O' Stands 4

Opportunity

Which Is Absent In Yesterday

Available Once In Today

&

Thrice in Tomorrow,

So Dont Repent 4 Yesterday