Welcome to FriendlySMS.com
Unlimited fun with sms,shayari, quotes & jokes. We have a large collection of sms message from various categories like love sms, friendship sms. Our regular users daily post their own sms to our website. So we have a big database of sms. We have also a huge collection of shayari from various shayer and shayari categories like hindi shayari, urdu shayari etc. Our database has also various quotes from various authors from various tags like life quotes, love quotes. Our daily regular users post their own quotes or quotes from various books which are really good and help us to over come many problems. So we are trying our best to present various sms, shayari, quotes and jokes to give you more entertainment. Keep visiting our site daily for daily updates and also please join to our facebook fan page for instant notification.
Recently Added Shayari
Tu bhi kisi ka pyar na paye khuda kare
tujh ko tera nasib rulaye khuda kare
raton mein tujh ko neend na aaye khuda kare
tu dar-ba-dar ke thokaren khaye khuda kare
aaye bahar tere gulistan mein bar bar
tujh par kabhi nikhar na aaye khuda kare
meri tarah tujhe bhi javani mein gham mile
tera na koi sath nibhaye khuda kare
manzil kabhi bhi pyar ke tujh ko na mil sake
tu bhi dua ko hath uthaye khuda kare
tujh par shab-e-visal ke raten haram hon
shammen jala jala ke bujhaye khuda kare
ho jayen bad-duayen meri dosto galat
ab un pe koi harf na aaye khuda kare
Maut Milti Hai Na Zindgi Milti Hai
Zindagi Ki Raaho Mein Bebasi Milti Hai
Rula Dete Hain Kyu Mere Apne
Jab Bhi Mujhe Koi Khushi Milti Hai
Milne Ki Khushi Na Bichadne Ka Gham,
Na Tanha Na Udaas Hai Hum,
Kaise Kahen Kaise Hain Hum,
Bus U Samajhlo Bahot Akele Hain Hum.

" phir bewafa ko dost bana baithe,
uski sadgi se fareb kha baithe,
pathoron se hai apna rishta purana,
phir bhi shishe ka ghar bana baithe…. "
" Gum ke Sagar mein
Tinke Khushiyon ke doondh raha hun,
Mein Jeena chatha hoin
phir bhi Yaaron Doob raha hun."
Unko humse muhabbat hone to do,
Phoolon ko tohfa hum denge.
Khwaab aankhoo ko koi sanjone to do,
Phoolo ko tohfa hum denge
Hai dil main tamanna ye baki abhi,
Ke humpe kabhi wo karange karam.
In saanso pe hai bas ikhtiyaar unka
Bas uski hi khatir hum lete hain dum.
Unki nazare inayat hone to do,
Phoolo ko tohfa hum denge.
Naaz hai humko mahboob pe apne,
Koi bhi janha mai us jaisa nahi hai.
Hotho se pila kar jo madhosh kar de,
Aankhon mein uski wo maykashi hai.
Jawan mohabbat ka daraft hone to do,
Phoolo ko tohfa hum denge.

I know how difficult I've made your life
Now that you've brought home another father.
You have your new dominion as a wife
While I still mourn the absence of the other.
And yet I recognize your right to choose
The man you love, whatever I might feel.
Life is not a game to win or lose:
For that the pain on both sides is too real.
It therefore is my place to make a place
Within my heart for one who lives in yours.
There is no way to do this but with grace,
For one must be at home with open doors.
Please forgive the failure of my love.
Your love for me should mine for your love move.
Recently Added Sms Messages
Lamha Lamha waqt guzar jayega.
Chand lamhon mein exam aa jayega.
Abhi bhi waqt hai, do line padh lo.
Warna pass kya MUNNA BHAI karvayega???
vah vah. vah vah. vah va Mahiwaal
-----------------------------------------------------
Aansun se palke bhigo leta hoon
Yaad teri aati hai to ro leta hoon
Socha ki bhula doon tujhe magar,
Har baar faisla badal deta hoon Mahiwaal
--------------------------------------------------
Mayoos tow hoon mager hona nahi chahti
Kia karon mein ussay bhulana nahi chahti
Janti hon wo bay khaber hai mujhe se
phir bhee Uss k khayal ko dil se mitana nahi chahti ~ Mahiwaal
----------------------------------------------------
Badi muddat se chaha hai tumeh,
badi duaon se paaya hai tumeh,
Tujeh bhulane ki sochu bhi kaise,
Kismat ki lakiron se churaya hai tujeh! Mahiwaal
---------------------------------------------------
aasaan nahi hota kisi ko bhulana.
chhe vo apna ho ya begana
dil ki baatain bas samajhta hai dil hi,
inhe kya samjhega ye zalim zamana?? Mahiwaal
--------------------------------------------------
Yaad karne ke liye koi cheez chahiye,
Aap nahi to aapki taswir chahiye
per taswir aapki hamaara dil behla na sakegi,
Kyonki yeh aapki tarah muskura na sakegi

Santa: Main Ek Baar Apne Bath Room Main Susu Kerne Gaya Tou Wahan Sher Betha Hua Tha

Banta: Phir Kia Hua............???

Santa: Maine Sher Se Kaha.......... Ab Tum Ker Lo mera to Nikal gaya.... ;->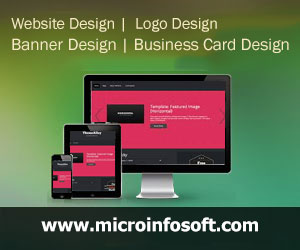 Susan shineth shoes and socks;

socks and shoes shines Susan.

She ceased shining shoes and socks,

for shoes and socks shock Susan.
An icing can make a cake so sweet, a string can make a balloon so high, a match can make a candle so bright. I hope that a simple text can make you smile.


Chand Lamhon Ki Zindgani Hai
Nafraatoon Say Jeeya Nahin Kartay
Lagta Hai Ab Dushmanon Say Ghuzarish Karni Paray Gi
Kion K Dost Tu Yaad Kia Nahin Kartay