Welcome to FriendlySMS.com
Unlimited fun with sms,shayari, quotes & jokes. We have a large collection of sms message from various categories like love sms, friendship sms. Our regular users daily post their own sms to our website. So we have a big database of sms. We have also a huge collection of shayari from various shayer and shayari categories like hindi shayari, urdu shayari etc. Our database has also various quotes from various authors from various tags like life quotes, love quotes. Our daily regular users post their own quotes or quotes from various books which are really good and help us to over come many problems. So we are trying our best to present various sms, shayari, quotes and jokes to give you more entertainment. Keep visiting our site daily for daily updates and also please join to our facebook fan page for instant notification.
Recently Added Shayari
Hmne Tume Apna Sathi Dil S Man Liya
Tumari Aadtoko B Hmne Bariki S Jan Liya
Jo Sach Hm Dil M Dabak Haste The
Wo Chupa Sach Aankhome Dekh K Pehchan Liya

le ke hum dushro ki hansi kya kre?
jo apni nahi wo khushi kya kare,
tanha jine se bahetar hai mere jaisa hum,
jab sath tum nahi to jindgi ji kar kya kare?

Baandh len haath pe, Sine pe saja len tumko,
Dil mein aata hai, taweez bana len tumko.
Jaise baalon mein koi phool bana karta hai,
Ghar ke guldan mein phoolon se saja len tumko.
Hai tumhare liye kuch aisi aqeedat dil mein,
Apne haathon se duaon se utha len tumko.
Jaan dene ki ijazat bhi nahin dete,
Warna mar jaen abhi, mar ke mana len tumko.
Ab to bas ek hi khwahish hai,
Kisi morr pe tum bikhre hoe mil jaao,
Sambhal len tumko.
You Hesitate To Come [Here]
And Do Not Call Me, Either

You Don't Inform Me Of The Reasons
For Terminating Relations, Either!

What Did You Say? Please Repeat,
"I Do Not Listen To You."

If You Do Not Listen,
I Also Do Not Speak To Such People, Either!

There Is [So] Much Hidden!
(Sarcastically) That You Are Sitting Alongside The Curtain-

You Do Not Clearly Hide And
Do Not Come Forward, Either!

If The Relation Has Been Severed,
Then Why Continue Oppressions?

Those Who [Truly] No Longer Have A Reason To,
Do Not [Further] Tease, Either!

If You Are Sick Of Life,
O Daag, Then Why Do You Live?

Life Is Not Valuable To You
And You Do Not Leave It, Either!
Shelley Percy Bysshe – Poem
Recently Added Sms Messages

| t0dAyZ Th0uGhT |
" THERE IS SO MUCH GOOD IN THE WORST OF US,
THERE IS SO MUCH BAD IN THE BEST OF US,
THAT IT HARDLY MAKES US,
TO TALK ABOUT THE REST OF US."
seen sohniyan noon maut povay

sohna ravay na koi jahan utay

ik aj maray ik kal maray

mela laga ravay qabrustan utay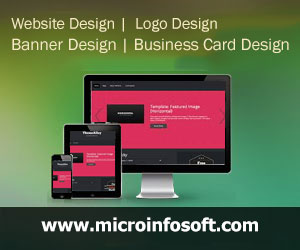 Sapne toot jate hai, apne rooth jate hai,Zindgi me kaise kaise mod aate hai, magar jab bhi saath ho aap jaise dosto ka, tow raaho ke kaante bhi phool ban jate hai

thak har kr har bar mhbt k sahary....
milny ko to milty hain,mulaqat nahe hoti..,..
When You Start Your Day, keep 3words in ur pocket:
TRY,TRUE&TRUST..
TRY : For Better future.
TRUE: With ur Work.
TRUST: in God.
GOOD MORNING...
HAVE A NICE DAY.