Welcome to FriendlySMS.com
Unlimited fun with sms,shayari, quotes & jokes. We have a large collection of sms message from various categories like love sms, friendship sms. Our regular users daily post their own sms to our website. So we have a big database of sms. We have also a huge collection of shayari from various shayer and shayari categories like hindi shayari, urdu shayari etc. Our database has also various quotes from various authors from various tags like life quotes, love quotes. Our daily regular users post their own quotes or quotes from various books which are really good and help us to over come many problems. So we are trying our best to present various sms, shayari, quotes and jokes to give you more entertainment. Keep visiting our site daily for daily updates and also please join to our facebook fan page for instant notification.
Recently Added Shayari

Hi! Friends,
Bichhrnahi tha to mile kion the
sisaknahi tha to hanse kion the
Kise. sunain apne dil ki baat
khonahi tha..to paye kion the
yeh dunian ka kaisa dastoor hai
bujhna.hitha to jale kion the
aisi zindagi se hai maut behtar
sonahi tha to.jaage kion the.

Baandh len haath pe, Sine pe saja len tumko,
Dil mein aata hai, taweez bana len tumko.
Jaise baalon mein koi phool bana karta hai,
Ghar ke guldan mein phoolon se saja len tumko.
Hai tumhare liye kuch aisi aqeedat dil mein,
Apne haathon se duaon se utha len tumko.
Jaan dene ki ijazat bhi nahin dete,
Warna mar jaen abhi, mar ke mana len tumko.
Ab to bas ek hi khwahish hai,
Kisi morr pe tum bikhre hoe mil jaao,
Sambhal len tumko.
Shikayatain Bhi Thein Usay To Mere Khuloos Se
Ajeeb Tha Wo Shakhs Meri Aadten Na Samjh Saka
Meri Maiyat Mai Aap Aao To,
Meri Ruh Ko Kuchh Lamha Shukun Mile.
Thode Phul Bhi Agar Chadha Jaao To,
In Saanso Ko Fir Se Chalne Ka Zunun Mile
Shayad Zinda Bhi Ho Jaau Tera Shara Lekar,
Dekh Lu 1 Nazar, Rago Ko Naya Khun Mile.
Hamne Socha Ke Ek Ham Hi Akele Hai,
Raaste Mai Par Kitne Aashiq Tere Marhoom Mile
Day and Night like a hell,
Everything is lonely,
Everything is not well,
There is deep frustration in me,
My Heart and Mind is not within me,
Lots of things I have to say,
Tell me the way has to tell,

There was time when smile was with me,
Heart was full of hope and sky of happiness was in me,
But today is the time when ottoman with me,
Days are long and hopes are dying in me.

You were the smile of my face,
And now you are tears of me,
You gave your hand like rain in desert,
And now you are behaving like that time has no mean,
For God sake doesn't do this to me.

If I did a mistake then forgive to me,
If you want to out of my life with out any reason fine,
But when you will be out of my life'
There will be a big change in me.
Recently Added Sms Messages

Hazrat Ali [R.A] Ka Farman Hy K

"Saza Dene Main Der Karo Yahan Tak K

Tumhara Ghussa Thanda Ho Jaye..."
May Each Moment Of Year b Filled WithSmiles,Laughter & aSpecialJOY soCanCherish4ever.My hearty"X-MAS & NEW YEAR"wishes..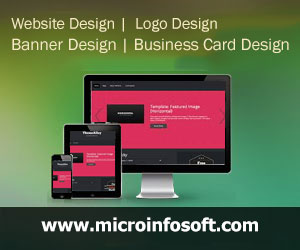 Learn To Express Rather Than Impress
Expressing Evokes A "Me Too" Attitude
While
Impressing Evokes A "So What" Attitude
Feel d Difference
One best book

is equal to

hundred good friends...

BUT,

One good friend

is equal to

a library..!

ok my library cum on send me my course books 4 free

Aankh wo chahat hai jis mein
dil ki zubaan hoti hain,
Sachi chahat to bejuban hoti hain,
Pyar main dard mila To ghabrana kaisa,
Dard se chahat aur jawaa hoti hai.