Welcome to FriendlySMS.com
Unlimited fun with sms,shayari, quotes & jokes. We have a large collection of sms message from various categories like love sms, friendship sms. Our regular users daily post their own sms to our website. So we have a big database of sms. We have also a huge collection of shayari from various shayer and shayari categories like hindi shayari, urdu shayari etc. Our database has also various quotes from various authors from various tags like life quotes, love quotes. Our daily regular users post their own quotes or quotes from various books which are really good and help us to over come many problems. So we are trying our best to present various sms, shayari, quotes and jokes to give you more entertainment. Keep visiting our site daily for daily updates and also please join to our facebook fan page for instant notification.
Recently Added Shayari

Bana gaya hai diwana ek shawab tumhara,
Jaga hoon to yad tumhari soya hoon to khwab tumhari.
Apne haathon se yun chehre ko chupate kyun ho,
mujh se sharmate ho toh yun samne aate kyun ho,
Tum kabhi meri tarah kar bhi lo ikraar-e-vafa,
pyaar karte ho toh phir pyaar chupate kyun ho.
Use Mat Dhoondho Jo Aapke Paas Nahi,
Kya Faida Uske Intezaar Mein Jiski Koi Aas Nahi,
Sirf Ek Baar Halke Se Nazar Utha Ke To Dekho,
Shayad Koi Aapki Ek Jhalak Ke Liye Bekarar Ho.
Jami Kagaj ki ban jaye samander raushnai ka,
Fir bhi jikar na ho paye sanam teri bewafai ka.
Garibi tod deti hai jo rishte khash hote hai,
Paraye bhi apne hote hai jab paise pas hote hai.
Pyar main suda karne ki aadat hai in amiron ki,
Le leti hain jan hum jaise garibon ki.
Saja jo mere name likhi thi wo kisi ki jindgi se judi hui thi,
Usne jo batai raste wo hathkadiyon se bhari hui thi.
Surat na dekhkar kab tak sabar karun ? Aankhe
To band kar lu, iss dil ka kiya karun.
Yahin ke thi mohabbat ke sabaq ke ibtada main ne
yahin ke jurrat-e-izhar-e-harf-e-mudd'a main ne
yahin dekhe the ishv-e-naz-o-andaz-e-haya main ne
yahin pahale suni thi dil dhadakane ke sada main ne
yahin kheton mein pani ke kinare yaad hai ab bhi
dilon mein izdaham-e-arazu lab band rehte the
nazar se guftagu hoti thi dam ulfat ka bharate the
na mathe par shikan hoti, na jab tevar badalate the
khuda bhi muskura deta tha jab hum pyar karte the
yahin kheton mein pani ke kinare yaad hai ab bhi
wo kya aata ke goya daur mein jam-e-sharab aata
wo kya aata rangili ragani rangin rabab aata
mujhe ranginiyon mein rangane wo rangin sahab aata
labon ke mein pilane jhumata mast-e-shabab aata
yahin kheton mein pani ke kinaro yaad hai ab bhi
haya ke bojh se jab har qadam par lagazishen hotin
fazan mein muntasar rangin badan ke larazishen hotin
rabab-e-dil ke taron mein musalasil jumbishen hotin
khifa-e-raz ke purlutf baham koshishen hotin
yahin kheton mein pani ke kinare yaad hai ab bhi
bala-e-fikr-e-farda hum se koson dur hoti thi
surur-e-sarmadi se zindagi mamur hoti thi
hamari khilwat-e-masum rashq-e-tur hoti thi
malak jhula jhulate the gazal-khwan hur hoti thi
yahin kheton mein pani ke kinare yaad hai ab bhi
na ab wo khet baqi hain na wo aab-e-rawan baqi
magar us aish-e-rafta ka hai ik dhundala nishan baqi
Kabhi Kabhi In Ankho Main Nami Si Hoti Hai
Kabhi Kabhi In Honto Pe Hansi Si Hoti Hai..!!
Ek Bahar Ban Ke Aayee Ho Tum Meri Jindagi Me,
Ek Tumhi Ho Jisse Meri Zindgi, Zindgi Si Hoti Hai..!!
Doob Jata Hun Unki Aankhon Mein
Gahri Jheel Hain Unki Aankhein
Bah Jata Hun Unki Aankhon Mein
Bahti Nadiya Hain Unki Aankhein
Kho Jata Hun Unki Aankhon Mein
Atha Sagar Hain Unki Aankhein
Jal Jata Hun Unki Aankhon Mein
Jwala Mukhi Hain Unki Aankhein
Bheeg Jata Hun Unki Aankhon Mein
Kali Ghata Hain Unki Aankhein
Kya Se Kya Ho Jata Hun Unki Aankhon Mein
Kaisi Aur Kya Balaa Hain Unki Aankhein.
Humare Seeney Main Rehta Hy Bicharne Ka Amal Taaza
Hawao'n Un Se Keh Do Wo Aksar Yaad Aate Hyn … !!!
Recently Added Sms Messages

Muj se Pochtay Kia ho Zindagi K Baray Main
Ajnabi Batae Kia' Ajnabi k Bare Main

Momin ki har sada ko taira intezar hay
eman ki baqa ko taira intezar hy
phr sajda e hussain ki hayat hay deen ko
aa ja ka la ilha ko taira intezar hy
parda hata k daikh mairey daur k hussain
haan aab bhi karbala ko taira intezar hy
Baichain zulfiqar hy beetab murtajis
Abbas e bawafa ko taira intezar hy
Tu hi suna sakay ga sahi maqtal e hussain
Har majlis e azza ko taira intezar hy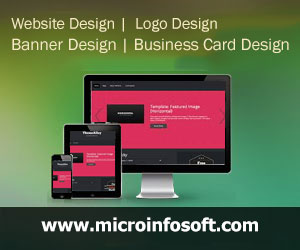 Ager Aap Male Ho To 2 Sms Kero
Female Ho To 3 Sms Kero
Apnay Aap Per Shaq Hai To Chup Raho
TUHFA DUAON KA TUMHAIN PUHANCHAY MERA

SADA RAHAY TUMHARE GIRD KHUSHIYUN KA GHERA

MISARRATAIN EID KI TUMHAIN MUBARAK HON

TUMHARI ZEEST MAIN NA AYE KABHI GHUMON KA PHAIRA
Don't try to have friend who can achieve great heights, have a friend who who can hold when u fall from great heights