Welcome to FriendlySMS.com
Unlimited fun with sms,shayari, quotes & jokes. We have a large collection of sms message from various categories like love sms, friendship sms. Our regular users daily post their own sms to our website. So we have a big database of sms. We have also a huge collection of shayari from various shayer and shayari categories like hindi shayari, urdu shayari etc. Our database has also various quotes from various authors from various tags like life quotes, love quotes. Our daily regular users post their own quotes or quotes from various books which are really good and help us to over come many problems. So we are trying our best to present various sms, shayari, quotes and jokes to give you more entertainment. Keep visiting our site daily for daily updates and also please join to our facebook fan page for instant notification.
Recently Added Shayari
Tum ko hum dil mein basa lenge tum aao to sahi
sari duniya se chupa lenge tum aao to sahi
ek wada karo ab hum se na bhichadoge kabhi
naz hum sare utha lenge tum aao to sahi
bevafa bhi ho sitamagar bhi jafapesha bhi
hum khuda tum ko bana lenge tum aao to sahi
yun to jis simt nazar uthati hai tariki hai
pyar ke dip jala lenge tum aao to sahi
ikhtalafat bhi mit jayenge rafta rafta
jis tarah hoga nibha lenge tum aao to sahi
dil ke virani se ghabarake na muh ko modo
bazm ye phir se saja lenge tum aao to sahi
reh tarik hai aur dur hai manzil lekin
dard ke shamaen jala lenge tum aao to sahi
Har Mor Pe Khushyan Teri Jholi Men Ayen
Itni Hon Khushyan K Tmse Sameti Na Jayen
Dil Se Dua Hai Meri, Ay Khuda!
Gham Tere Muqadr Men Kya Tasawur Men Bhi Na Ayen
Nam na ho kabhi ye masoom nigahain
Hamari arzoo hai aap sada muskraain
Udasi ka sath rahe hum talak,aur
Tere aashiyaan mai sada,baharain he jayain…
Tum Hi Se Mera Chaand Khilay
Tum Hi Se Chandni Milay
Tum Hi Se Subaah Ho Meri
Tum Hi Se Meri Sham Dhalay
Tum Hi Se Mehkay Her Kali
Tum Hi Se Her Phool Khilay
Tum Hi To Apnay Ho Meray
Tum Hi Se Hain Sub Gilay
Tum Hi To Chahat Ho Meri
Tum Hi Se Mera Dil Milay
Tum Hi Se Zindagi Hai Meri
Tum Hi Se Hain Yeh Silsilay
Jab Tujh Hi Se Mujhay Sub Kuch Milay
Phir Kiun Na Mujh Ko Tu Milay?

Dil ki aawaz ko ikrar kehte hai,
Jhuki nighahon ko izhar kehte hai,
Kuch paane ka naam hi pyar nahi hota,
Kuch khone ko bhi pyar kehte hain..
Recently Added Sms Messages

Madhosh ghum se hon ya kamal e sharab hai,
Ba'hosh reh k jeena to dohra azab hai,
Wo chand jaisa shakhs ho mere naseeb me,
Jiska hamesha aankh me rehta shabab hai,
Nazaren mila k tujh se ganwa betha apne hosh,
Aankho me jan e jan teri kaisi sharab hai,
"sha'irr" ne thak haar k aakhir ye keh diya,
Apni misal ap'
tu apna jawab hai....!
A Christmas candle is a lovely thing; It makes no noise at all, But softly gives itself away; While quite unselfish, it grows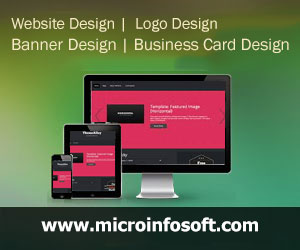 Wo Konsi 3 Cheezain Hain

Jinhain Hamesha Soch

Samjh Kr Uthana Chahiye

Reply Must.


Freshly fried fresh flesh.
() "'*()

(….'o'.)

Hmm…..

() "'* ()

(.'o'….)

Where are you?

()*"' ()

(……..)

where?

() ""*()

(.'o-…).")

Ah..! There u r…

just want to say

Merry Christmas