Welcome to FriendlySMS.com
Unlimited fun with sms,shayari, quotes & jokes. We have a large collection of sms message from various categories like love sms, friendship sms. Our regular users daily post their own sms to our website. So we have a big database of sms. We have also a huge collection of shayari from various shayer and shayari categories like hindi shayari, urdu shayari etc. Our database has also various quotes from various authors from various tags like life quotes, love quotes. Our daily regular users post their own quotes or quotes from various books which are really good and help us to over come many problems. So we are trying our best to present various sms, shayari, quotes and jokes to give you more entertainment. Keep visiting our site daily for daily updates and also please join to our facebook fan page for instant notification.
Recently Added Shayari
Zindagi Hai Nadaan Issi Liye Chup Hoon
Dard Hi Dard Subah Shaam Issi Liye Chup Hoon
Keh Tou Doon Zamane Se Dastan Apni
Uss Mein Ayega Tera Naam Issi Liye Chup Hoon
Mit Ti Nahi Mitane Se Fanah Hone Ki Khwaishein
Jhukati Nahin Jhukane Se Sarfarosho Ki Kainaitein
Aye Hind Tujhpe Hai Kurban Katra Katra Is Khoon Ka
Jismo Jaan Kya Chiz Hai Ye Nazrana-E-Rooh Tere Vaaste

Dard ki mehfil me ek sher hum bhi aarz kiya karte hai..
Na kisi se marham Na duaon ki Ummed kiya karte hai..
kayi chehre lekar log yaha jiya karte hai…….
hum in aasunao ko ek chehre ke liye peeya karte hai….
Recently Added Sms Messages

Love . . . . . .
Friends . . . . . .
Care . . . . . .
[ These All Fun & Games Until Someone Gets Hurt. . . . .Then Its Hilarious ]
Couuuckacoladuuuuuu, Refreshed and newwwwwwwwwwww, skies are bluuuuuuuuuuuu, Goodmorning to youuuuuuuuuuuuuu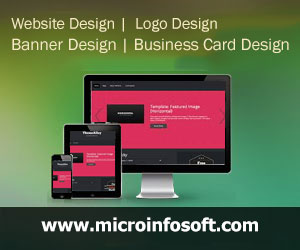 A4-APKO
B4-BAHUT
C4-CHORI CHORI
D4-DIL SE
E4-EK BAAR MIL KAR
F4-FACE TO FACE
G4-GALE LAGA KAR
H4-HUM KEHNA CHAHTE HAI..
I Love You
The winners of life's game aren't those

who have never tasted failure

But

Those who have tasted failure

again and again but never give up
Ur Bday is Special day
One thats just 4 u, A time 4 doing everything U especially like 2 do
On this day thats belong to u, This wish this greeting brings is 4 the joy so deserve and all life'z nicest things! Happy Bitrthday 2 U!