Welcome to FriendlySMS.com
Unlimited fun with sms,shayari, quotes & jokes. We have a large collection of sms message from various categories like love sms, friendship sms. Our regular users daily post their own sms to our website. So we have a big database of sms. We have also a huge collection of shayari from various shayer and shayari categories like hindi shayari, urdu shayari etc. Our database has also various quotes from various authors from various tags like life quotes, love quotes. Our daily regular users post their own quotes or quotes from various books which are really good and help us to over come many problems. So we are trying our best to present various sms, shayari, quotes and jokes to give you more entertainment. Keep visiting our site daily for daily updates and also please join to our facebook fan page for instant notification.
Recently Added Shayari

Shaam din ko dalhna Sikha daiti hy
Shama Parwany ko jalna sikha daiti hy
Girny sy Choot tu lagti hy mager
Thokrain Insan ko Chalna sikha daiti hy...

Phir chupke se yaad aa gaya koi,
Meri aakhon ko phir rulaa gaya koi,
Kaise uska shukria aada karen,
Mujh naachiz ko shayar bana gaya koi..
Khoyi Khoyi Si
Dheemi Dheemi Si
Thori An-kahi
Thori Si Muskurati
2 Dilo'n ki Hy Ijazat
Mera Naam Hy Mohabbat
Bheege Sapne
Kachi Yaadei'n
Choti Choti Dil Ki Baatei'n
Kehti Hy Ye Zindagi
Kesi Hy Deewangi
Koi Rehta Hy
Aahato'n k Kinarey
Choo Loon Tou Sansanahat
Mera Naam Hy Mohabbat
Kuch Tehreerei'n
Likhte Rehna
Apne Ghar Main
Chalte Rehna
Anjani Baato'nMain Bhi
Hoti Hy Dil Ki Lagi
Sookhey Lamho'n Main
Baarisho'n k Kinarey
Honto'n Pe Hy Shararat
Mera Naam
Mayekhane Me Jam Tut Jata Hai
Ishq Me Dil Tut Jata Hai
Na Jane Kya Rishta Hai Dono Me
Jaam Tute To Ishq Yaad Aata Hai
Dil Tute To Jaam Yaad Aata Hai
Bina tujhe dekhe teri tasvir bana sakta hu,
bina tumhe mile tera hal bta sakta hu,
hai meri mohabbat me itna dam ki,
teri aankh ka ansu apni aankh se gira sakta hu.
Recently Added Sms Messages
Luv never dies..
It remains forever
&
forever
&
forever
&
forever..
Only partner changes.. ;-)
So keep loving d latest one ;-)
pain is always out there searching to rip out the happiness out of your soul but you did give that pain a chance
to enter my soul i love you for taking my share of pain away and blessing me with happiness of a lifetime.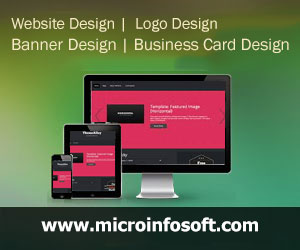 Narrated Abu Huraira:
Allah's Apostle said, "If any one of you improve (follows strictly) his Islamic religion then his good deeds will be rewarded ten times to seven hundred times for each good deed and a bad deed will be recorded as it is." (BUkahri)

True love cannot be expressed in words,it can be expressed only through possessiveness and anger when you get close to others...!

Rishta Wohi Purana Par Tum Kuch KHASS Lagte Ho,

Aankho Se Door Sahi Magar Dil Ke PASS Rehte Ho,

Mujhe Bas Itna Bata Do,

Kya Tum Bhi hamare Bina UDASS Rehte Ho??