Welcome to FriendlySMS.com
Unlimited fun with sms,shayari, quotes & jokes. We have a large collection of sms message from various categories like love sms, friendship sms. Our regular users daily post their own sms to our website. So we have a big database of sms. We have also a huge collection of shayari from various shayer and shayari categories like hindi shayari, urdu shayari etc. Our database has also various quotes from various authors from various tags like life quotes, love quotes. Our daily regular users post their own quotes or quotes from various books which are really good and help us to over come many problems. So we are trying our best to present various sms, shayari, quotes and jokes to give you more entertainment. Keep visiting our site daily for daily updates and also please join to our facebook fan page for instant notification.
Recently Added Shayari
Ab Ke Yun Dil Ko Saza Di Humne
Us Ki Har Baat Bhula Di Humne
Ek Ek Phool Bahut Yaad Aaya
Shakh-E-Gul Jab Voh Jala Di Humne
Chahat Par Aitbaar Na Raha
Khushi Kya Hai Ye Ehsaas Na Raha
Dekha Hai In Aankhon Ne Tute Sapnoa Ko
Islie Ab Kisi Ka Intezaar Na Raha
Vo Intezar Ki Chaukhat Pe So Gaya Hoga
Kisi Se Waqt To Puche Ki Kya Baja Hoga

Main Hans Raha Tanhai Ki Mehfil Mein
Vo Meri Aakhon Se Is Waqt Ro Raha Hoga

Ye Pathro Ki Tarah Kyon Udas Rehta Hai
Mujhe Yakeen Hai Dil Iska Aaina Hoga

Main Is Khyal Se Uske Kareeb Aaya Tha
Ki Dusron Ki Tarah Vo Bhi Bewafa Hoga
Mujhay Wo Larki Lagti Hai Buhat Pyari
Mujhay Ho Gai Hai Dosto Ishq Ki Bimari
Is Dil Ka Haal Kehnay Ki Hamesha Karta Hoon Tayari
Jis Din Wo Nahi Aati Shayri Com Par Tu Hoti Hai Khuwari
Is Din Socha Bol Kar Raho Ga Baat Saari
Jis Din Main Laya Tha Bazaar Se Black Saari

Wo Pehnay Huye Aarahi Thi Haseen Saari
Ek Larka Bola Wah Kya Khubsorat Ja Rahi Hai Naari
Is Larki Ne Us Larke Ko Thapar Maari
Aur Boli Shadi Shuda Hoon Main Nahi Kunwari
Tum Larko Hoti Hai Chernay Ki Gandi Bimari
Yeh Baat Sun Kar Mere Dil Par Chal Gai Aari
Is Ghum Main Mene Rakhi Lambi See Darhi
Jub Us Ne Karli Kisi Se Shadi
Tu Yeh Din Tha Mujh Par Bara Bhaari
Tu Mene Us Ke Pati Ko Goli Maari
Ab Wo Dubara Se Ho Gai Kunwari
Is Liye Main Kar Raha Hoon Us Se Shadi Ki Tayari
Jehz Main Milay Gi Mujh Ko Lambi See Gaari
Jub Karli Mene Is Se Shadi
Tu Zindagi Khud Karli Apnay Hathon Se Tabah Kaar
iMeri Aadhi Tankhwa Se Wo Le Aati Hai Saari
Ab Dil Chahata Hai Road Par Beth Kar Ba Jao Bhikari

Akele Reh Reh Kar Hum Bi Tanhai Seh Gaye
Yeh Nazar Nazar Ki Baat Hai Koi Pyaar Paa Bathe
Koi Talash Karte Reh Gaye
Ek Nasha Yeh Pyaar Hai Yeh Jankar
Hum Sharab Pee Kar Hi Nasha Karne Lage
Dob Kar Is Nashe Mein Hum Tere Bina Hi Jeene Lage
Phir Bi Tumne Hume Itna Tarsaya Ki
Nasha Kar Kar Ke Hum Khud Sharab Hooo Gaye
Yeh Dard Dard Ki Baat Hai Koi Sahem Gaye
Koi Barbaad Hoo Gaye
Ek Zakhm Yeh Pyaar Hai Yeh Jankar
Hum Khud Per Hi Waar Kar Bathe
Lahoo Se Is Dil Per Tera Hi Naam Likh Bathe
Phir Bi Tumne Hume Itna Tadpaya Ki
Dil Ke Zakhm Liye Hum Lahoo Lohan Hoo Gaye
Kissi Bewafah Ke Pyaar Mein Dewane Hoo Kar
Hum Ashiq Ki Tarah Kurban Hoo Gay
Recently Added Sms Messages
A fool at forty is a fool indeed.
Ishq koi cheez nahi dil parchaan di

ishq ta kala hai dil lgaan di

ishq da soda kade keeta nahi janda

eh oh jaam hai jo peeta nahi janda

ki samjhava main oos bedard nu

ishq ho janda hai kade keeta nahi janda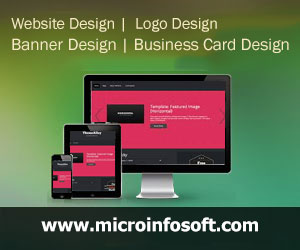 Mere Paas Time Nhi Hai
Un Logo Se Nafrat Krne Ki Jo Mujhse Nafrat Krte Hai
Qki
Mai Busy Hu Un Logo Me Jo Muje Pyar Krte Hai.!
" That r attitude".

Sardar Became The Driver Of Train,The Very 1st Train Driven By Him Was 8 Hours Late Bcoz?

He Stopped At Every Phatak N Askd

"Jalandher Nu Ehi Line Jandi A?"
I rarely practice 'rarely' really really hard.