Welcome to FriendlySMS.com
Unlimited fun with sms,shayari, quotes & jokes. We have a large collection of sms message from various categories like love sms, friendship sms. Our regular users daily post their own sms to our website. So we have a big database of sms. We have also a huge collection of shayari from various shayer and shayari categories like hindi shayari, urdu shayari etc. Our database has also various quotes from various authors from various tags like life quotes, love quotes. Our daily regular users post their own quotes or quotes from various books which are really good and help us to over come many problems. So we are trying our best to present various sms, shayari, quotes and jokes to give you more entertainment. Keep visiting our site daily for daily updates and also please join to our facebook fan page for instant notification.
Recently Added Shayari
Bhagon Main Phir Bahaar Ka Mausam Hai Aa Gaya
Phir Zindagi Main Pyar Ka Mausam Hai Aa Gaya
Serson Ka Rang Khila-Khila Haldi Ke Rang Se
Lagta Hai Phir Ubaar Ka Mausam Hai Aa Gaya
Sharma Ke Laal Ho Gayee Kaliyan Plaas Ki
Sapno Main Intezar Ka Mausam Hai Aa Gaya
Purvayiyon Ke Haat Phir Mehandi Lagi Huyi
Doli Ka, Phir Kahaar Ka Mausam Hai Aa Gaya
Chalki Hai Phir Se Geet Ki Gaagar Kahi Nayee
Dolak Ka, Phir Sitar Ka Mausam Hai Aa Gaya
Keh Do Kabeer Se Na Chadariya Bachegi Aaj
Rangon Ki Phir Puhaar Ka Mausam Hai Aa Gaya

Tujhe Mohabbat Sikhane Me Nakam Rhe Hum.
Jo Chalka Na Paymane Se Wo Jaam Rhe Hum.
Na Puch Kya Gujri Mere Dil Pr Aye Sanam.
Jb Wafa Nibha Kr Bhi Badnaam Rhe Hum ..

Har kisi ko dost banaya nahi jaata
yeh woh rishta hai jo aajmaya nahi jata
haath toh mil jaate hai aksar ajnabiyo se
magar dil har kisi se milaya nahi jata
***************************************
Jiski jhalak mein karaar bahut hai
uska milna dushwaar bahut hai
jo merey haathon ki lakheeron mein nahin
us shaks se hamey pyaar bahut hai
jisko mere dil ka raasta bhi nahin maloom
fir bhi dhadkanon ko unka intezaar bahut hai
ye ho nahin sakta o humey bhuladey
kya karein humko unpar aitebaar bahu hai..
***************************************
Kitni jaldi ye mulaqaat guzar jati hai
pyaas bujty nahin barsaat guzar jati hai
apny yaadon se kehdo is tarah na aaya kare
need aati nahin raat guzar jaati hai
***************************************
Aap ke khayalon se fursat nahin milti
humey ek pal ki raahat nahin milti
mil to jaata hai sab kuch
bus aap ki ek jhalak nahin milti
***************************************
Hum hoto se nam lete hai
aankh mein aasu ajate hai,
kal tak hazaron baatein kiya karte the unse,
aaj awaaz sunne ko bhi taras jate hai
***************************************
aankho mein kyun aansu jhalak jaate ha in
tanhaiyon mein kyun gham yaad aate hai
aansu pochkar koi ye bata de hamein
bhul jaane wale aksar kyun yaad aate hai
***************************************
Ek Din Baharo Ke Phul Murja Jayenge,
Bhul Se Hum Tumhe Kabhi Yaad AAyehge,
Ehsas Hoga Tumhe Mere Pyar Ka,
Jab Bahut Dur Hum Tumse Chale Jayenge.
***************************************
kashti behti hai kinare ki talash me,
log milte hai pyar ki aas me.
hum milne nahi aa paate aapse to kya hua,
magar waqt to bitate hai sirf aapki yaad me.
***************************************
Sapno se dil lagane ki aadat nahi rahi,
har waqt muskurane ki aadat nahi rahi,
ye soch ke ki koi manaane nahi aayega,
ab hume rooth jaane ki aadat nahi rahi

Apne Gamo ko kahin aur na le jaya jaye,
Ghar ki cheezo ko Ghar me sajaya jaye,
Ghar se majzid hai bahut dur.bahut dur,
chalo aisa kare kisi roote hua baache ko hasaya jaye

Ho nahi sakda mainu teri yaad na aawe,
Bhulke tainu bhula oh sama na aawe!!..
tu bhulei taan tainu koi aukhi wah na aave,
mei bhula taa mainu aaga saah na aave!!
Recently Added Sms Messages

My Dear Child!

Finally V Got Independence 4 Our Nation 2day

Sender:

Quaid-e-Azam

+923008000080

Sent:

14-Aug-1947

Sorry for the delay - Mobilink
Jungle Badhao
Desh Bachao!
Pasina Bahao
Paisa Kamao!
Msg Bhejo
Friendship Badao!
Nhi To,
Switch Off Karo Mobile,
Battery Bachao.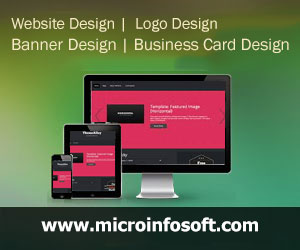 We can Never be Happy

With Something that was Wrong.

But if Somewhere along the Way of Life,

What was wrong, made us Happy,

Then it must have been

RIGHT ALL ALONG !

GOOD MORNING !!
Say not, "I have found the truth," but rather, "I have found a truth." Say not, "I have found the path of the soul." Say rather, "I have met the soul walking upon my path." For the soul walks upon all paths. The soul walks not upon a line, neither does it grow like a reed. The soul unfolds itself, like a lotus of countless petals.
She saw Sherif's shoes on the sofa