Welcome to FriendlySMS.com
Unlimited fun with sms,shayari, quotes & jokes. We have a large collection of sms message from various categories like love sms, friendship sms. Our regular users daily post their own sms to our website. So we have a big database of sms. We have also a huge collection of shayari from various shayer and shayari categories like hindi shayari, urdu shayari etc. Our database has also various quotes from various authors from various tags like life quotes, love quotes. Our daily regular users post their own quotes or quotes from various books which are really good and help us to over come many problems. So we are trying our best to present various sms, shayari, quotes and jokes to give you more entertainment. Keep visiting our site daily for daily updates and also please join to our facebook fan page for instant notification.
Recently Added Shayari

Main Ta Labhya Bathera Na Sahara Milya
Reha Dukh Main Sunauda Na Hungara Milya
Kise Apna Bna, Nai Seene Nal Laya
Unj Bhave Eh Jag Menu Sara Milya
Ohde Jaan Picho "Pal" Bdi Kiti Ae Talaash
Na Koi Ohde Jiha Sajjan Menu Dubara Milya
Kuch Saal Pichon Ohnu Apni Galti Da Ehsaas Ho Javega
Tad Tak Shayad Jism Mera Eh Laash Ho Javega..

Dosto agar koi galti ho jaye to plz mujhe maaf kar dena..
koshish ki hai kuch likne ki usse ek baar jarur pad lena.
aur agar ho gai ho khata to maaf kar dena.
Kisi se shikayat nahi na hi hai koi gila
Nasseb main jo tha wahi hume mila
Jo bhi mila aapse hume usse dil main basa liya
Jo wade kiye the apne humse usse sar aankho pe rakh liya
Tab pata chala ke humne to appko apni jindgi bana liya
Na thi khabar ke jindgi aur maut main hai koi farak
Bas tumne hume maut ko samajna sikha diya
Kaise tadpte hai log aapni jindgi ke liye ye hume pyaar ne sikha diya.
Karne Lage Tawaf Jahan Poojne Lage
Daste-Hunar Wahi Hai Sanam Bolne Lage
Insaniat Ko Tum Bhi Kahan Khojne Lage
Moti Har Ek Seep Mein Kyon Dhoodhne Lage
Mausam Badal Gaya Hai Tumhen Kuch Khabar Bhi Hai
Aayee Bahar Aao Chaman Jhoomne Lage
Jitni Shadeed Dhoop Thi Rahe Hayat Mein
Utne Hi Unkee Zulf Ke Saye Ghane Lage
Jheeni Si Ek Naqab Hai Chehre Isliye
Aisa Na Ho Ki Chand Ka Dil Doobne Lage
Khushboo Bata Rahi Hai Ke Mausam Badal Gaya
Ayee Bahar Aao Chaman Jhoomne Lage
Dilbar Mere Libas Par Sadiyon Ki Dhool Hai
Do Kadamm Chal Ke Log Yahan Oobne Lage

Zahan pe chai hui gham ke ghata ho jaise
dard mein dubi hui sari fiza ho jaise
ab dil-e-zar kisi taur bahalata hi nahi
is ka paiman-e-vafa toot gaya ho jaise
pursish-e-gam ke bhi rasm utha di us ne
hal-e-dil sun ke wo sharminda hua ho jaise
ab to har sans ke aamad pe guman hota hai
zindagi ek fasurda sa diya ho jaise

Rishto ne har kadam par imtihan liya,
Tanhayi ne har mod par dhokha diya.
Zindagi se fir bhi shikayat nahi,
Kyonki zindagi ne apsa dost diya.
Recently Added Sms Messages
Ramesh Sondhi - I do not know your whereabouts in Toronto - Ontario - Canada. Hope someone sees this. Ramesh - Happy Holidays - It's times like this I remember you asking me to marry you. If we could only go back in time. Ramesh - Enjoy Diwali.
Shaadion Main Khaana Khaane K 2 Golden Rules..........
Rule # 1:
Pehli Baar Is Terha Khao K Doosri Baar Mile Ga Nahi
Rule # 2:
Doosri Baar Is Terha Khao k Pehli Baar khaya Nahi..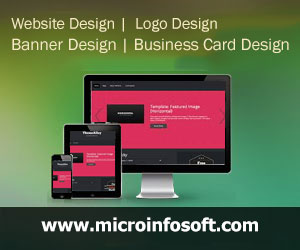 An urgent help please. One of my close friends has come. I have directed him to you. Kindly arrange a room for him and take care of him. He is little childish. Kindly bear with him. His name is Jesus. Merry xmas.

mujhay anjam tak laana tha us benaam rishtay ko...
meri is bewafai ko koi bhy naam de daina
mager anmol jazbon ko kabhi bemol mat krna..
suno kuch bhy smjh laina...magar mat bewafa kehna
mujhay mat bewafa kehna!!!!
0300 2711 588 / 0333 9968 674

Some frens r remembered bcoz of der smile. Some frens r remembered bcoz of der style. But you r remembered bcoz u r so nice to remember. Take care.