Welcome to FriendlySMS.com
Unlimited fun with sms,shayari, quotes & jokes. We have a large collection of sms message from various categories like love sms, friendship sms. Our regular users daily post their own sms to our website. So we have a big database of sms. We have also a huge collection of shayari from various shayer and shayari categories like hindi shayari, urdu shayari etc. Our database has also various quotes from various authors from various tags like life quotes, love quotes. Our daily regular users post their own quotes or quotes from various books which are really good and help us to over come many problems. So we are trying our best to present various sms, shayari, quotes and jokes to give you more entertainment. Keep visiting our site daily for daily updates and also please join to our facebook fan page for instant notification.
Recently Added Shayari

Pathar se wafa, butt se sada maang raha hoon,
Kyu aaj main sehra se ghata maang raha hoon,
Mudat se koi dil ko dukhane nahi aaya,
Aa jao koi zakham naya maang raha hoon...
When I think of you
I can't help but wonder
Will our love blossom
Or will it sunder
When I think of you
I see my life unfold
Together we will live
With you, I feel bold
When I think of you
I become afraid
I fear you'll reject me
When this infatuation's played
When I think of you
I think of love
You are my angel
Sent from above
When I think of you
I fear I'll come undone
Never have I felt
This way about anyone
When I think of you
I think of Aphrodite
But not even that goddess
could match your beauty
When I think of you
I feel like I can fly
If I ever lost your love
I feel like I would die

Naya saal aaye banke ujala, Khul jaye aap ki kismat ka tala,Hamesha aap
pe rahe meherban Uparwala, Chand bhi kare aap par hi ujala.
Recently Added Sms Messages
Jis waqt khuda ne tumhe banaya hoga, ek saroor sa uske dil pe chaya hoga... pehle socha hoga tujhe jannat mein rakh lun.. phir usse zoo ka khayal aaya hoga...
Lux soap-5Rs
Lifeboy-8Rs
Cinthol-10Rs
pears12Rs
Dove-15Rs
Oh!Sorry
Ye Msg Galti Se Apko chala Gaya,
Delete kar dena
Qki
ye offer sirf Nahane walon k Liye He..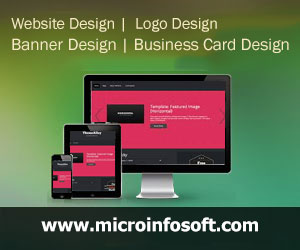 Beautiful words by a best friend-
'Always Remember that If you Fall, I Will Pick you Up...
Only after I finish laughing..' hahahaha
Every day , when you dont come across any problems- you can be sure that you are travelling in the wrong path '..
Never expect things to happen… Struggle and make them happen… Never expect you to be given a good value… Create a value of your own u have! Don't under estimate yourself, You are worth more than anything in this world! Be cheerfull & Live life to the fullest dear…