Welcome to FriendlySMS.com
Unlimited fun with sms,shayari, quotes & jokes. We have a large collection of sms message from various categories like love sms, friendship sms. Our regular users daily post their own sms to our website. So we have a big database of sms. We have also a huge collection of shayari from various shayer and shayari categories like hindi shayari, urdu shayari etc. Our database has also various quotes from various authors from various tags like life quotes, love quotes. Our daily regular users post their own quotes or quotes from various books which are really good and help us to over come many problems. So we are trying our best to present various sms, shayari, quotes and jokes to give you more entertainment. Keep visiting our site daily for daily updates and also please join to our facebook fan page for instant notification.
Recently Added Shayari
Ek Bewafa Pe Mein Ne Aatibar Kiyo Kiya
Sochta Hun K Chahat Ka Iqrar Kiyo Kiya
Chor Kar Tanha Jane Wale Ye To Batata Ja Hum Ko
Mujh Ko In Rahon Pe La Kar Itna Bey Qarar Kiyo Kiya
Mein Kitna Magan Tha Apni Dastoor-E-Zindagi Mein
Tu Ne Ghaiyal Kar K Mujhe Apna Talab Gar Kiyo Kiya
Pehle Pehal To Mujh Pe Jaan Nichawar Karte Thay
Ab Mujh Ko Begana Keh Kar Jeena Dushwar Kiyo Kiya
Haseen Kitne Thay Wo Lamhe Mohabbat K Pal Mein Jo Kho Gaye
Aaise Chor Kar Jana Tha To Izhar Kiyo Kiya
Dolat Pe Mar Gaye Tum Hum Ko Aajnabi Kehne Wale
Ujaar Kar Mera Gulshan Kehte Ho Tu Ne Pyar Kiyo Kiya
Aab Aakhri Hai Saans Dum Nikalne Ko Hai
Tu Bhi Lot Kar Na Aaya Hum Ne Intezar Kiyo Kiya

Raat Mein khayaalon mein aati ho tum,
Kabhi saamne aakar bhi dekho
Ham se baatain to roz karti ho tum,
Kabhi hamaari taraf muskuraa kar bhi dekho
Hamaari nazar bahut kuch keh deti hai,
Kabhi hamain nazaron se samajh kar to dekho
Hamse dosti ka rishta hai tumara,
Kabhi ham se dil laga kar to dekho
Hamaari baaton ne tumara dil kai baar behlaya hai,
Kabhi apni baaton se hamain hasaa kar to dekho
Mujhse milkar anjaane mein dil mein basne lagti ho,
Kabhi hamain bhi apne dil mein basaa kar to dekho
Har mushkil raah be asaan ho jaayegi bas,
Ham par aik baar aitbaar kar ke to dekho
Ham tumain zindagi mein har kushi denge,
Bas ek baar ham se pyaar kar ke to dekho
Tumain paane ke liye har imtihaan denge hum,
Hamain kabhi azmaa kar to dekho
Tum kehte ho ke bahut mushkil hai mujhe apnana,
Ek baar hamain apna bana kar to dekho.
Shiddat – E – Dil Ka Aalam Toh Dekhiye
Kya Dikhe Sitaare Zaraa Chand Toh Dekhiye

Sukoon – E – Zindagi Mein Na Mila Kabhi
Ishq Kya Karte Zaraa Aashik Ko Dekhiye

Raasto Se Saamna Na Hua "Masroor"
Kya Milte Apne Zaraa Musafir Ko Dekhiye

Yun Woh Zamaana Behad Rangeen Tha
Kya Dikhte Nazaare Zaraa Chehre Ko Dekhiye

Khayaal Toh Uska Har Waqt Aata Raha Kareeb
Khwaab Kya Dhundte Zaraa Haqiqat Ko Dekhiye

Zubaan Se Sach Ikrar Hota Kyun Nahin
Kaha Milti Wafaa Zaraa Bewafaa Ko Dekhiye

BEKHOUF MUSKURAATE HAIN
GULAAB KAANTON KE SAAYE MEIN
KUCH AAISSE BI SHAKKS HAIN
JINHEIN PHOOLON SE SHIKAAYAT HAI..
Khushi ne mujh ko thukaraya hai ranj-o-gam ne pala hai
gulon ne berukhi ke hai to kanton ne sambhala hai
muhabbat mein khayal-e-sahil-o-manzil hai nadani
jo in rahon mein lut jaye wohi taqadir vala hai
charagan kar ke dil bahala rahe ho kya jahan valo
andhera lakh raushan ho ujala phir ujala hai
kinaron se mujhe ae nakhuda dur hi rakhna
vahan lekar chalo tufan jahan se uthane vala hai
nasheman hi ke lut jane ka gham hota to kya gham tha
yahan to bechane valon ne gulashan bech dala hai
Recently Added Sms Messages
Kithon main mul chukhwan jasbir teri yari da,

Sade utte keeti rehmat bhari da,

Ehsana da badla chukaya ta nahi jana,

Pr intzaar rahu bange nu apni wari da....

A man asked sardarji,
why Monmohan sing goes
walking at evening
not in the morning,
Sardarji replied"Arey bahi manmohan is
PM not AM".............;->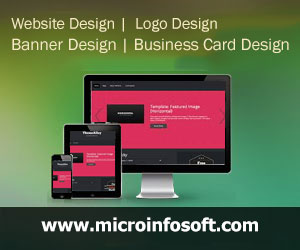 "AAP"
jante ho hame kya pasand h?
Bela ki
"MEHAK"
Raat ki
"CHANDNI"
Shaam ki
"UDAASI"
December ki RAATEIN,Doston ki BAATEIN
AurIs msg ka pehla lafz.

Hazoor(saww) said : k qayamat mai mere umatyo ki phchan ye b hogi k unke a'aza ksrt e WZU ki wja se chmk rhe hongy.Hr wqt Bawzu rhna ek momn hony ki nshani hai
My day won"t certainly be over for I have something left to do.

I just couldn"t sleep yet without saying I love you. Good Night.