Welcome to FriendlySMS.com
Unlimited fun with sms,shayari, quotes & jokes. We have a large collection of sms message from various categories like love sms, friendship sms. Our regular users daily post their own sms to our website. So we have a big database of sms. We have also a huge collection of shayari from various shayer and shayari categories like hindi shayari, urdu shayari etc. Our database has also various quotes from various authors from various tags like life quotes, love quotes. Our daily regular users post their own quotes or quotes from various books which are really good and help us to over come many problems. So we are trying our best to present various sms, shayari, quotes and jokes to give you more entertainment. Keep visiting our site daily for daily updates and also please join to our facebook fan page for instant notification.
Recently Added Shayari
Yeh Sila Mila Hai Mujh Ko Teri Dosti K Peechhe
Keh Hazaaroon Ghum Lage Hain Meri Zindagi K Peechhe
Woh Ameer Hain To Hoon Ge Main Ghareeb Hoon To Kiya Hai
Woh Mehal Bana Rahe Hain Meri Jhompri K Peechhe
The Best Of Friends,
Can Change A Frown,
Into A Smile,
When You Feel Down.
The Best Of Friends,
Will Understand,
Your Little Trials,
And Lend A Hand.
The Best Of Friends,
Will Always Share,
Your Secret Dreams,
Because They Care.
The Best Of Friends,
Worth More Than Gold,
Give All The Love,
A Heart Can Hold.
Sau bar chaman mahaka sau bar bahar aayi
duniya ke wohi raunaq dil ke wohi tanhai
har dard-e-muhabbat se ulajha hai gam-e-hasti
kya kya hamen yaad aaya jab yaad teri aayi
dekhe hain bahut hum ne hangame muhabbat ke
aagaz bhi ruswai anjam bhi ruswai
ye bazm-e-muhabbat hai is bazm-e-muhabbat mein
divane bhi saudai farzane bhi saudai
AAJ MUJAY KHUSHI KI WO RIDA NAZAR AYI..
JIS MAINN MUJAY MUHABBAT KI WAFA NAZAR AYI..
KEHTAY HAIN SABAR ANDEHRO MAIN ROSHNI KARTA HAI…
AAJ MUJAY US ROSHNI KI RIDA NAZAR AYI….
FOR MY LOVE…..M
Kab Maine Kaha Ki Chandi Aur Sona Chahiye,
Bas Aap Ke Dil Mein Ek Chota Sa Kona Chahiye,
Keh Sakain Jise Hum Dil Se Apna,
Aisa Bhi To Koi Dost Hona Chahiye.
Recently Added Sms Messages
If one night you wake up and a big fat male is trying to put you in a sack please don't be afraid because i told santa all i want for christmas is you.



Teri Yadoon Ka Kinaara Koi
Kaisay Milta Hai Sahara Koi
Tujhko Kho Kar Koi Umeed Nahi
Na Hai Hathon Me Sitara Koi
Meray Dil Ko Qarar Hi Ajaaey
Jatay Jatay Dai Do Ishara Koi
Kaisay Yeh Dil Kisi K Nam Karu
Dil Me Hai Jaan Se Pyara Koi
Suno Ab Zeest Yuh Hi Karni Hai
Nahi Iskay Siwa Chara Koi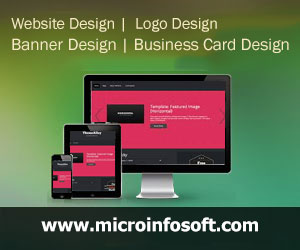 friends r like d smell of cigrettes which stay in da fingertips 4short time bt true frnd r like nicotines in d cigrettes which stay in d heart till death

Rajab Ki Fazilat:HAZRAT MUHAMAD(S.A.W)Said;
Baishak Rajab Azmat Wala Mahina Ha Is Ma
Nakiyo Ka Sawab Dogna Hota Ha Jo Shaks
Rajab Ka 1din Ka Roza Rakhy Ga Goya Us Ny Pory
Saal Bhar K Rozy Rakhy
" Rajab Ka Mahina Mubarak "


||. . . ToDaYz ThOuGhT . . .||
Life is a game we have to play, so love it & have fun b'coz...
Har pal mein Pyaar hai...
Har lamhe mein Khushi hai...
Kho do tho Yaadein hain..
Jee lo tho Zindagi Hai...
Tho Jiyo Bindaas...!!!!!