Welcome to FriendlySMS.com
Unlimited fun with sms,shayari, quotes & jokes. We have a large collection of sms message from various categories like love sms, friendship sms. Our regular users daily post their own sms to our website. So we have a big database of sms. We have also a huge collection of shayari from various shayer and shayari categories like hindi shayari, urdu shayari etc. Our database has also various quotes from various authors from various tags like life quotes, love quotes. Our daily regular users post their own quotes or quotes from various books which are really good and help us to over come many problems. So we are trying our best to present various sms, shayari, quotes and jokes to give you more entertainment. Keep visiting our site daily for daily updates and also please join to our facebook fan page for instant notification.
Recently Added Shayari

Hai khata meri mohababat sanam tumse kar baithe
Dil tumse lagakar rote hain hai ye kya kar baithe
Auro ka gila kya jab apne hame barbad kar baithe hain
Pagal to diwane hote hain, ham hosh mai diwane ban baithe
Jite hain unki mohababat mai, isiliye har sitam sah baithe
Mohababat ki meri kadar na ki, aur ruswa hame kar baithe
Ehsas jab hoga pachhtaoge, dhundhoge hame par na paoge
Bhul pe apni nada honge, ki hai ye kya kar baithe
Par jakham tera to tabij bana kar gale laga baithe
Pathar ho tum, ham 'Avinash' jo har dard bhula baithe..
Phir Kisi Yaad Nay Raat Bhar Hay Jagaya Mujh Ko
Kiya Saza Di Hay Mohabat Nay Khudaya Mujh Ko
Din Ko Aaram Hai Na Rat Ko Hay Chain Kabhi
Janay Kis Khaak Say Kudrat Nay Banaya Mujh Ko
Dukh To Yeh Hay Keh Zamanay Main Milay Ghair Sabhi
Jo Mila Hay Woh Mila Ban Kay Paraya Mujh Ko
Jab Koi Bhi Na Raha Kandha Mere Ronay Ko
Ghar Ki Deewaron Nay Seenay Say Lagaya Mujh Ko
Yub To Umeed-E-Wafa Tum Say Nahein Hay Koi
Phir Charaghon Ki Tarah Kis Nay Jalaya Mujh Ko
Bewafa Zindagi Nay Jab Chor Diya Hay Tanha
Maot Nay Piyar Say Pehloo Main Bithaya Mujh Ko
Woh Diya Hoon Jo Mohabat Nay Jalaya Tha Kabhi
Gham Ki Andhi Nay Subah Aur Shaam Bujhaya Mujh Ko
Kaisay Bhoolon Ga Tere Saath Guajare Lamhay
Yad Aata Raha Julfon Ka Hi Saya Mujh Ko

Isse nibhaney ki famaeish nahein ki jaati
Piyar mein aatey hein qaddam qaddam sakht muqam
Dil ke zakhmon ki tu numeish nahein ki jaati
Hijjar mein jo milne lagge wassal ka lutff
Tu phir milne ki khawaish nahein ki jaati
Aggar nah milna hi ho waqt ka taqqaza
Esse mein tu milne ki laghzish nahein ki jaati
Khush naseebi se jo mill bethein do dil
Tu zamane mein uski zaibaeish nahein ki jaati
Jin ko ho millna aur woh mill nah paein
Dil se kabhi bhi woh hasarat-o-yaas nahein jaati
Piyaar tu hey muqaddron ka khel zafar
Jo nah mill sake piyar tu gujaresh nahein ki jaati.

Kal uski Yad puri Rat ati rahi,
Hum jage puri Dunia soti rahi,
Aasman me bijli puri Rat hoti rahi,
Bas ek BARISH thi jo Mere sath roti rahi..

DIL DOST KO DOGE TO DOST BANAOGE
SATHI KO DOGE TO SATHI BANAOGE
PYAR KARNE WALO KO DOGE TO KADAR KARWAOGE
AUR AGAR APNO KO DOGE TO PACHTAOGE.
KHUDA KI IBADAT ME WO EK DUA HAMARI HOGI
JISME MANGI HAR KHUSHI TUMHARI HOGI
JAB BHI KOI DASTAK SUNAI DE DIL PE
TO SAMAGH LENA WO PYAR KI DASTAK HAMARI HOG.
Recently Added Sms Messages
A closed mouth gathers no foot.

Abhi Tum Ishq Mat Krna
Tmhari Umar Hi Kya hay
tumhain Malom hi kia ha
K Jb Ye Ishq Hota Hai
To koi Kitna Rota Hai
Sitary Toot Jaty Hain
Sahary Choot Jaty Hain
Abhi Tum Ne Nahin Dekha
K Jb Sathi Bicharty Hain
Tu Kitna Dard Milta Hai
K Har Fursat K Mousam Mein
Hazaron Gham Ubharty Hain
Hazaron Zakhm milty Hain,
Suno
Abhi Tum Ishq Mat Krna"
tumhari umr hi kia ha....
+92 300 2711 588 / +92 333 9968 674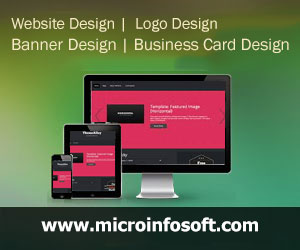 My nights are going sleepless, my days are going useless. So I asked GOD, "is this love?". GOD replied, "no dear, result is near"
Sun cant come2 earth but send love as rays.Cloud cant come 2 river but send love as rain.I cant come 2 U but can send my care as msg to "U".gd mrng


the caliber of person is not how well he prepares for everything to go right but how he stands up&moves on when everything has gone wrong