Welcome to FriendlySMS.com
Unlimited fun with sms,shayari, quotes & jokes. We have a large collection of sms message from various categories like love sms, friendship sms. Our regular users daily post their own sms to our website. So we have a big database of sms. We have also a huge collection of shayari from various shayer and shayari categories like hindi shayari, urdu shayari etc. Our database has also various quotes from various authors from various tags like life quotes, love quotes. Our daily regular users post their own quotes or quotes from various books which are really good and help us to over come many problems. So we are trying our best to present various sms, shayari, quotes and jokes to give you more entertainment. Keep visiting our site daily for daily updates and also please join to our facebook fan page for instant notification.
Recently Added Shayari

Hindi Shayari
Zakham Jab Mere Seene K Bhar Jayenge
Aansu B Moti Bankar Bikhar Jaeenge
Ye Mat Puchna Kis Kis Ne Dard Diya
Warna Kuch Apno Ke Bhi Chehre Utar Jayenge.
Hindi SMS
HUM AAP KO KABHI KHONEY NAHIN DENGE JUDA HONA CHAHA TO BHI HONE NAHIN DENGE CHANDNI RATON MEIN AYE GI MERI YAAD MERI YAAD KE WOH PAL AAP KO SONE NAHIN DENGE.
Hindi Shayari
Hum Pe Bhi Wo Waqt Aya Tha
Kisi Ko Aankhon Me Basaya Tha
Usi Ne Lut Liya Mera Jahaan
Jise Dil Ki Dhadkan Banaya Tha
Dard Shayari
Aankh ke kinare bhige nahi,
Aur woh samjhe ke hum roye nahi,
Poochte hain kal raat sapne mein kisko dekha,
par woh kya jaane hum ek arse se sooye nahi.
Dard Shayari
Kabhi na aya woh mere saath chal k ,
Hamesha gaya mujhe naraz andaz kar k ,
Mout par meri agar woh aya to keh dena k , Abhi abhi soya hai tumhy yaad kar k.
Dard Shayari
Dil chahe dekhna unhe to batao aankho ka kya kasoor.
Har pal mahsoos ho jo unki khushbu to, sanson ka kya kasoor.
Vaise to har khwab pooch ke nahi aate,
maga r har roj unka khwab aaye to raton ka kya kasoor.
Dosti Shayari
Dosti karo to dhoka mat dena..dosti ko ansuon ka tuhfa mat dena..dil se roye koi tumhein yaad ker ke..Aesa kisi ko mouqa mat dena..
Hindi SMS
Ham nazar se dor hen ankhon se nahi ham khwabo se dor hen khyalon se nahi ham dil se dor hen dharkan se nahi ham aap se dor hen aap ki yadoon se nahi.
Hindi Jokes
Girl; is dress ka kya Price hia?
shop keeper !
sirf 5 kiss?Girl; aur us dress ka?
shop keeper;
10 kiss
girl;dono dress pack kar do,
bill dadi dengi
Hindi SMS
Chaha na usne mujhe bas dekhta raha
MERI zindagi se wo is tarha khailta raha,
Na utra kabi meri zindagi ki jheel mai,
BAS kinaray pr betha pathar phenkta raha.
Hindi SMS
Bus ik zara khayal is Dosti ka tha..
Wrna boht Gila teri berukhi ka tha..
Mujhko laga me b Teri Zindagi me hun..
Lekin ye to koi Dhoka meri Saadgi ka tha.
Hindi SMS
Wo bewafa mera imtìhan kia lega nazar milahega to nazar juka lega usey meri kabr par diya jalane ko mat khena wo nadan hai apna hath jala lega.
Love Shayari
Aänkhø Mè Rähnèwälö Kö Yääd Nähì Kärtè
Dìl Mè Rèhnèwälö Kì Bäät Nähì Kärtè
Hämärì Tö Rööh Mè Bä$ Gäy Häìn Aäp.
Täbhì Tö Hüm Mìlnè Kì Färìyäd Nähì Kärte.
Hindi SMS
Mohabat ka ajab karobar humne kia
Wo bewafa sahi magr pyar humne kia
Agr wo chor gaya tu mat kaho bura usko
Kasor uska nai aitebar humne kia.
Hindi Jokes
Son to Sardar: papa ap k pas 5 rupe hon ge ? Sardar : han puter ye meri right wali pocket se nikal lo, pocket phati howi thi, bache k hath main lun a gaya, sardar: onhon, left wali se nikal lo , left wali b phati ho thi, bache k hath main phir lun a gaya , son : gusse main, pesa 1 nai lun 2 , 2 rake howe hain .
Love Shayari
Lafz ki shakal me ehsas likha jata he
Yani garmi ko pyas likha jata he
Mere jazbat se wakif he kalam b mera
Me wafa likhun to tera naam likha jata he.
Hindi SMS
Salam .. I See U
Aankhon se
I Feel U
Sansoon se
I Kiss U
Hontoon se
I Remember U
Chahat se
I Believe U
Jaan s
I Miss U
Dil se
& 'I Love U' Kasam se
Dard Shayari
Na jane us par itna yakin kyon hai,Uska khayaal bhi itna haseen kyon hai,
Suna hai pyar ka dard mitha hota hai,To ankhon se nikla aansu itna namkeen kyo hota hai.
Dard Shayari
Dard hi sahi mere ishq ka inaam to aaya khali hi sahi haathon me jaam to aaya
main hoon bewafa sabko bataya usne yun hi sahi uske labon pe mera naam to aaya.
Hindi Shayari
Mery Qareeb Nhi Mjhse Juda Bi Nhi Yeh Raz Mgar UnPr khula Bi nhi Suna Hy UnKo Pasand Agai Hy Khamoshi hmari Is Khayl Se Hum Ne Kuch Kaha hi nhi.
Dard Shayari
Badi Himmt Se Meri Duniya Lutayi Hogi
Meri Mohabbat Ki Hsti Mitayi Hogi
Aa Zara Marham Laga Du Zakhmo Pe
Mera Dil Todke Tujhe Chot To Aayi Hogi.


Dekhkar dard mera,
Mehfil me sab matam manane lage.
Dushman bhi hamdardi jatane lage,
Bus ek wo na aaye jinki khateer hum deewane bane.
Tanha Tha Is Duniya Ki Bheer Main
Socha Koi Nahin Mery Taqdeer Main
Aik Din Aap Ne Dosti Ka Hath Barhaya
To Laga Kuch To Khas Tha Hato Ki Lakeer Main
Iss Subh-E-Zindagii Se Sanaashaa Nahiin Huun Main
Lagataa Yehii Hai Niind Se Jaagaa Nahiin Huun Main
Ik Harf-E-Raaygaan Sahii, Yaaro, Mira Vajuud
Kaise Kahuun Kitaab Kaa Hissaa Nahiin Huun Main
Darpesh Subh-O-Shaam Hai, Ye Kaisii Kash-Ma-Kash
Kaise Banuun Main Uss Kaa, K Apnaa Nahiin Huun Main
Mujh Ko Fareeshtaa Hone Kaa D`Aavaa Nahiin, Magar
Jitnaa Buraa Samajhte Ho, Utnaa Nahiin Huun Main
Is Tarah Pher-Pher Ke Baaten Na Kiijiye
Lehjay Kaa Rukh Samajhtaa Huun, Bachchaa Nahiin Huun Main
Dekhii Hu`Ii Si Lagtii Hai, Har Reh-Guzaar Kyuun
Inn Bastiyon Se Pehle Tau Guzraa Nahiin Huun Main
Zindagi Ka Matlab Aapne Bata Diya,
Har Gam Ka Matlab Aapne Samjha Diya.
Aap To Ro-Kar Bhi Apne Gamon Ko Halka Na Kar Sake,
Humne Khushi Ki Aaadh Mein Apne Ghamon Ko Chupa Liya.
Recently Added Sms Messages
Kashitiya to bahut aai gayi,
sahil bhi kahan door tha
par humko to tha shauk-e-samandar
aur doobna manzoor tha.

Confidence helps to set some Aim.
But,Self Confidence helps
to achieve that Aim.
So, never lose Ur Self Confidence.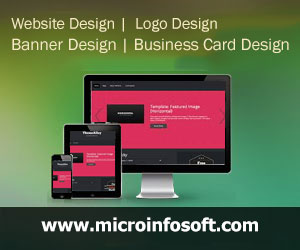 Apny Siwa Batao Kabhi Kuch Mila Bhi Hai Tumhain?
Hazaar Baar Li Hain Tum Ne Mery Dil ki Talashiyan.

A Nice Thought:
Keep all your troubles in your pocket,
but be sure that your pocket as a hole in it..
Press any key to continue or any other key to quit.