Welcome to FriendlySMS.com
Unlimited fun with sms,shayari, quotes & jokes. We have a large collection of sms message from various categories like love sms, friendship sms. Our regular users daily post their own sms to our website. So we have a big database of sms. We have also a huge collection of shayari from various shayer and shayari categories like hindi shayari, urdu shayari etc. Our database has also various quotes from various authors from various tags like life quotes, love quotes. Our daily regular users post their own quotes or quotes from various books which are really good and help us to over come many problems. So we are trying our best to present various sms, shayari, quotes and jokes to give you more entertainment. Keep visiting our site daily for daily updates and also please join to our facebook fan page for instant notification.
Recently Added Shayari

Tumko jaante nahi, per chahate hain hum
Din bhar khojte nahi, per sochte hain hum
Tumhare dil mein rehte nahi, per tumhare hain hum
Tumko shayad paayenge nahi, per apnayen ge hum
Jeevan main shayad kabhi mil na paao,bas bichar jaao ge tum
Shayad humare na ban paao, per muskurao ge tum
Raat andheri hogi, phir-bhi jhilmilaoge tum
Humein aur koi nahi, bas yaad aao ge tum.

Iss Be Naam Se Rishte Ko Nibha Jao Kisi Din
Jo Mil Jaye Fursat Toh Paas Aao Kisi Din
Milta Hai Sabhi Ko Sab Kuch Ye Suna Hai.
Mujhe Toh Faqat Tum Hi Mil Jao Kisi Din
Barsoun Se Yeh Mera Dil Qali Hi Pada Hai
Tum Apne Naam Ki Hi Taqti Laga Jao Kisi Din
Barsoun Ki Mohabbat Ko Kis Tarah Bhula Dete Ho
Mujh Ko Bhi Aisa Hunar Seekha Jao Kisi Din
Muqaddar Me Jo likha Hai Kabhi Naa Mitega
Fursat Mile Toh Dil Ko Yeh Baat Samjha Jao Kisi Din...
Hai Buski Har Ik Unke Ishare Mein Nishaan Aur
Karte Hain Mohabaat To Guzarta Hai Guman Aur
Kya khabar thi is tarah se wo juda ho jayega
khwab mein bhi us ka milana khwab sa ho jayega
zindagi thi qaid hamen kya nikaloge us se
maut jab aa jayegi to khud riha ho jayega
dost banakar us ko chaha, ye kabhi socha na tha
dosti hi dosti mein wo khuda ho jayega
us ka jalva hoga kya jisaka ke parda nur hai
jo bhi us ko dekh lega wo fida ho jayega
Poet of the poem or ghazal or Nazam: Rustom Sehgal Wafa
Wife: Is Saal K Rozey Rakho Ge?
Husband: Nahi
Wife: Or Taravi Parhoge?
Husband: Mushkil Hai
Wife: Or Aftaari Karoge?
Husband: Han! Ab Itna Bhi Kafir Nahi Hoon.
Recently Added Sms Messages
I saw Susie sitting in a shoe shine shop.

Where she sits she shines, and where she shines she sits.

A sardharji photographer focusing a dead body's face in a funeral function, suddenly all relatives beat him why? He said "SMILE PLEASE" :p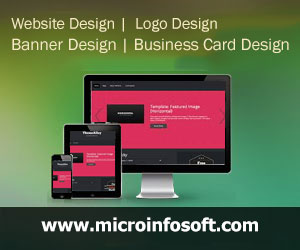 If U ever feel in life that all doors are closed,
Remember these words:
"A closed door is nt always locked"
So giv it a push at least..!;-)

har darkhan k saath dil tere nam leta hai,
tere khayal meri toti sanson ko tham leta hai,
jb b tanhaiyan satati hain,
tere tassawor mere hath tham lete hai
+92 300 2711 588 / +92 333 9968 674
Every good thought is a star which leads you on, shining in the dark, making your pathway radiant.Best wishes