Welcome to FriendlySMS.com
Unlimited fun with sms,shayari, quotes & jokes. We have a large collection of sms message from various categories like love sms, friendship sms. Our regular users daily post their own sms to our website. So we have a big database of sms. We have also a huge collection of shayari from various shayer and shayari categories like hindi shayari, urdu shayari etc. Our database has also various quotes from various authors from various tags like life quotes, love quotes. Our daily regular users post their own quotes or quotes from various books which are really good and help us to over come many problems. So we are trying our best to present various sms, shayari, quotes and jokes to give you more entertainment. Keep visiting our site daily for daily updates and also please join to our facebook fan page for instant notification.
Recently Added Shayari

Teri bewafaai mein dil bekaraar hi na karoon,
Tu hukm de to tera intezaar hi na karoon,
Tu bewafa hai to kuch iss kadar bewafaai kar,
Ke tere baad main kisi aur se pyaar hi na karoon.

Meri Zindagi to Firaaq hai, Wo Azal se Dil k Makeen Sahi
Wo Nigah-e-Shoq se Door hon, Rag-e-Jaan se laakh Qareen Sahi
Hamein Jaan deni hai ek din, wo kisi tarah wo Kahein Sahi
Hamein Aap khinchey Daar per. Jo nahi koi to Hum hi Sahi
Sar-e-Toor ho, Sar-e-Hashar ho, Hamein Intizaar Qabool hai
Wo Kabi mile, wo kahin mile, wo kabi Sahi, wo kahin Sahi
Na ho Un per jo Mera Bus nahi, k yeh Aashqi hai Hawas nahi
Mai Unhi ka tha, Mai Unhi ka hoon, wo Mere nahi to nahi Sahi
Jo ho Faisla wo sunaye, use Hashar per na Uthaye
Jo kareinge Aap Sitam wahan, wo abi sahi, wo yahin Sahi
Usey dekhne ki jo Loo lagi, to 'NASEER' dekh hi leinge Hum
Wo Hazar Aankh se Door ho, wo Hazar Parda-Nasheen Sahi.
Kitno Ki Taqdeer Badalni Hai Tumhein
Kitno Ko Rasto Pey Lana Hai Tumhein
Apni Hath Ki Lakeron Ko Mat Dekho
In Lakeron Say Agay Jana Hai Tumehin
Sky Is Blue,
Feel This Hue,
My Love Is For You Bhaiya…Always True.
Loads Of Good Wishes For Raksha Bandhan.
Pani Bars Raha Hai, Chidiya Naha Rahi Hai
Barish Ki Dopeher Voh Phir Yaad Aa Rahi Hai

Dekho To Zindagi Bhi Kaisa Fareb Karti Hai
Perchhayian Dikha Kar Jannat Hata Rahi Hai

Sadiyon Se Beh Rahi Hai Budhi Nahi Akeli
Tanhayion Ke Kisse Kisko Suna Rahi Hai

Rehta Hai Dil Me Koi Har Vaqat Saath Apne
Doori Usi Ki Dekho Tanha Rula Rahi Hai

Mitti Ke Gharondo Me Jazbaat Thar-Thraate
Is Door Ke Shehar Tak Awaz Aa Rahi Hai

Ye Zindagi Ke Mele Hardum Laka Karenge
Apno Ko Juda Karne Me Kaisi Khusi Isko
Dekho To, Vo Gaadi Le Usko Ja Rahi Hai
Recently Added Sms Messages

Dil Chahey Wo Koi baat Karey

Jab Dil K taar Tuutay Hon

Jab Saary Mujh Sy Roothey Hon

Jab Aankhai'n Meri Bheegi Hon

Dil Chahy Wo Koi Baat Karey

Wo Kahey ...

Mere Di Pe Nahi Hy Zor Koi

Mere Dil Nahi Hy Aur Koi

Wo Kahey Main Sirf Tera Hon

Bas Itni Si Baat Karey

Dil ChahtaWo Koi Baat Karey ...
Always think positive and see hows ur difficulties going on positive thinking is way to success let try it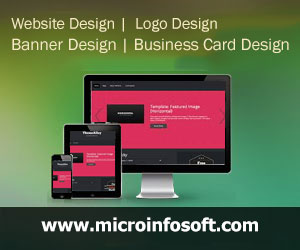 2day i mee her and told about u she told me she wud like 2 see u any time 2day
she is very cute!
Her Name is
"SMILE"
LOOK!
She Has COME…..
' 2 Get & 2 GIVE'
Creates 2 Many Problems...But
(Just Double it)
' 4 Get& 4 GIVE'
Solves all the Problems.
Live with a simple Attitude.
DOR OFAQ PAR CHAND CHAMKA DIL APNA BHAR AYA

JANE KIA KUCH YAAD AYA HUM TUM KO BAT LAYEN KIA

JASHANEY TURB HO TUM KO MUBARAK, MUJH KO YUNHI REHNE DO

EID KA DIN HAI KHUSHIYUN KA DIN, LAB PAR SHIKWA LAYEN KIA