Welcome to FriendlySMS.com
Unlimited fun with sms,shayari, quotes & jokes. We have a large collection of sms message from various categories like love sms, friendship sms. Our regular users daily post their own sms to our website. So we have a big database of sms. We have also a huge collection of shayari from various shayer and shayari categories like hindi shayari, urdu shayari etc. Our database has also various quotes from various authors from various tags like life quotes, love quotes. Our daily regular users post their own quotes or quotes from various books which are really good and help us to over come many problems. So we are trying our best to present various sms, shayari, quotes and jokes to give you more entertainment. Keep visiting our site daily for daily updates and also please join to our facebook fan page for instant notification.
Recently Added Shayari

Jahan tu hai waha fir chandni ko kaun puchhega
Tera dar ho to jannat ka gali ko kaun puchhega
Kali wo hath main lekar baharo main na sharmana
Jamana tujhko dekhega kali ko kaun puchhega
Faristo ko pata dena na apni rahgujaro ka
Wo kafir ho gaye to bandgi ko kaun puchhega
Kisi ko muskurakar khubsurat maut na dena
Kasam hai jindgi ki jindgi ko kaun puchhega
Dupatta kandho pe rakhkar sare mahfil tu mat jana
Warna 'Avinash' ki iss shayri ko kaun puchhega..
I Shine On The Outside
Pretty For All To See

But Still I Remain Closed Off
To Everyone But Me

When I Open Up
Don't Expect It To Be Easy

And When I Open Up
Don't Expect Me To Be Nice

You've Invaded My Little World
Where I've Got All The Rights

I'm Like That Pretty Safety Pin
Holding Your Zipper Up

I'm Like That Pretty Safety Pin
Dangling Arund Your Neck

I'm Like That Pretty Safety Pin
That You Use To Make All Your Skin
Pyar Ke Liye Us Se Izazat Mangi
Tute Dilne Bhi Uske Liye Dua Mangi
Jane Kya Baat Thi Us Bewafa Me Ki
Maine Aakhri Khwaish Me Bhi Us Se Milne Ki Dua Mangi.
Hanste Hain Yun Hans Kar Rula Jate Hein Log,
Milte Hain Yunhi Mil Kar Juda Ho Jate Hein Log,
Pal Do Pal Ki Mohabbat Ko Umar Ka Saath Samjhna,
Mohabbat Bi Karte Hain Or Khafa Bhi Ho Jate Hain Log,
Naseeb Mein Pyar Na Tha Jo Mujhe Mila Hi Nahi,
Kr Ke Izhaar_E_Mohabbat Bhi Beparwaah Ho Jate Hain Log,
Ab Kis Say Shikwa Karen Apni Mohabbat Ka Aye "Hasan"
Kar K Wafa Ka Vaada Bewafa Ho Jate Hain Log.
Khush hun ki mera husn-e-talab kam to aaya
khali hi sahi meri taraf jam to aaya
kafi hai mere dil ki tasalli ko yahi baat
aap aa na sake aap ka paigam to aaya
apanon ne nazar pheri to dil ne to diya sath
duniya mein koi dost mere kam to aaya
wo subah ka ehasas ho yan meri kashish ho
duba hua khurshid sar-e-bam to aaya
log un se ye kahate hain ki kitne hain "shakeel" aap
is husn ke sadaqe mein mera naam to aaya
Recently Added Sms Messages
wish you and your family a happy easter and make your all days full of success and happieness
This Diwali I Am Sending You CASH:
C-Care
A-Affection
S-Smiles
H-Hugs
* HAPPY DIWALI *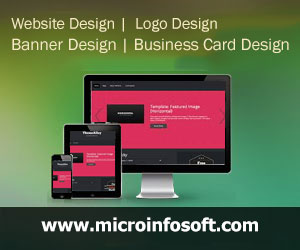 May Lord bless you on

this auspicious day of Easter,

and May it be a new beginning

of greater prosperity,

success and happiness.

Wish you a Happy Easter!!
Har ik jazbaat ko dua nhi milti ,
Har ik arzoo ko jubaa nhi milti,
Muskan saja ke rakho toa duniya hai saath,
Aansu ho toa aankhon main bhi panah nhi milti….
It's not the cough that carries you off, it's the coffin they carry you off in!