Welcome to FriendlySMS.com
Unlimited fun with sms,shayari, quotes & jokes. We have a large collection of sms message from various categories like love sms, friendship sms. Our regular users daily post their own sms to our website. So we have a big database of sms. We have also a huge collection of shayari from various shayer and shayari categories like hindi shayari, urdu shayari etc. Our database has also various quotes from various authors from various tags like life quotes, love quotes. Our daily regular users post their own quotes or quotes from various books which are really good and help us to over come many problems. So we are trying our best to present various sms, shayari, quotes and jokes to give you more entertainment. Keep visiting our site daily for daily updates and also please join to our facebook fan page for instant notification.
Recently Added Shayari
Mere Shehar Mein Sham Hoti Ja Rahi Hai
Zindagi Ilzam Hoti Ja Rahi Hai
Wo To Ab Bhi Azad Hain Mohabbat Se Lekin
Meri Har Sans Uski Gulam Hoti Ja Rahi Hai
Kati hai gham ke raat bade ehataram se
aksar bujha liya hai charagon ko sham se
raushan hai apni bazm aur is ehatamam se
kuch dil bhi jal rahe hain charagon ke naam se
muddat hui hai khun-e-tamanna kiye magar
ab tak tapak raha hai lahu dil ke jam se
subah-e-bahar hum ko bulati rahi magar
hum khelate rahe kisi zulfon ke sham se
har sans par hai maut ka pehara laga hua
aahista ae hayat guzar is maqam se
kati tamam umr fareb-e-bahar mein
kante sametate rahe phoolon ke naam se
ye aur baat hai ke "ali" hum na sun sake
aavaz us ne di hai hamen har maqam se
Har tamashai faqat sahil se manzar dekhata
kon dariya ko ulatata kon gohar dekhata
wo to duniya ko meri divangi khush aa gai
tere hathon mein vagarna pahala pathar dekhata
aankh mein aansu jade the par sada tujh ko na di
is tavaqqo par ki shayad tu palat kar dekhata
meri qismat ke lakiren mere hathon mein na thin
tere mathe par koi mera muqaddar dekhata
zindagi phaili hui thi sham-e-hijran ke tarah
kis ko itna hausla tha kon jee kar dekhata
dubne vala tha aur sahil pe cheharon ka hujum
pal ke mohalat thi main kis ko aankh bhar ke dekhata
tu bhi dil ko ik lahu ke bund samajha hai 'faraz'
aankh gar hoti to qatre mein samandar dekhata

Milti nahi rahaa yaha.
manzil tak pahucho kaise.
yakin koi karta nahi..
Usse yakin dilau kaise..
Ab toh tanha hogayi hai zindagi meri.
Is zindagi ko roshan karu kaise .

Kab tak raho ge aakhir yun door door hum se
Milna pare ga aakhir ek din zaror hum se
Daman bichaane wale ye be- rukhi hai kesi
Keh do agr hua hai koi kasoor hum se
Hum cheen lenge tumse ye shan-e-bynyzi
Tum mangte phiro ge apna garoor hum se
Recently Added Sms Messages

Rasool-e-ALLAH (S.A.W)

K Irshaad Ka Mafhoom Hy

"Quraan Kareem Ki

Tilawat Aur Allah S.W.T

k Zikr Ka Ehtimam Kiya Kro

Is Amal Se Aasmano'n

Main Tumhara Zikr Hoga

Aur

Ye Amal Zameen Main

Tumhare Liye Hidayat Ka

Noor Hoga "
In the arithmetic of love, one plus one is equal to everything and two minus one equal nothing.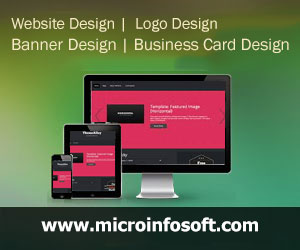 Never deprive someone of hope - it may be all they have.
All my love for you FREE! wishing u a very happy ANNIVERSARY....!


Hi Can u plz do me a favour, if u r not busy, if u dont mind,& if it does not take much of ur time, can u Plz Smile 4 me!gd mrng