Welcome to FriendlySMS.com
Unlimited fun with sms,shayari, quotes & jokes. We have a large collection of sms message from various categories like love sms, friendship sms. Our regular users daily post their own sms to our website. So we have a big database of sms. We have also a huge collection of shayari from various shayer and shayari categories like hindi shayari, urdu shayari etc. Our database has also various quotes from various authors from various tags like life quotes, love quotes. Our daily regular users post their own quotes or quotes from various books which are really good and help us to over come many problems. So we are trying our best to present various sms, shayari, quotes and jokes to give you more entertainment. Keep visiting our site daily for daily updates and also please join to our facebook fan page for instant notification.
Recently Added Shayari
Baar Baar Dastak Dey Raat Bhar Jagai Wo
Jitna Bhoolna Chahu Usey Utnay Yaad Aai Wo
Pyar bhi kiya
aetbar bhi kiya
iqrar bhi kiya
magar na mila pyar
na aetbar
na izhar
sirf mili haar
aur jhooton ki maar
Wo ishq jo hum se ruth gaya ab us ka hal batayen kya
koi mehar nahi koi qahar nahi phir sacha sher sunayen kya
ik hijr jo hum ko lahak hai ta der use doharayen kya
wo zeher jo dil mein utar liya phir us ke naz uthayen kya
ik aag gam-e-tanhai ke jo sare badan mein phail gai
jab jism hi sara jalta ho phir daman-e-dil ko bachayen kya
hum nagmasara kuch ghazlon ke hum suratgar kuch khwabon ke
bejazba-e-shauq sunayen kya koi khwab na ho to batayen kya

Tere shaher me rehte hai
Tera mukaam dekhte hai
Tu rahe na kisi muskil me
Zariya-e-intezaam dekhte hai
————######————
Har zarre me tujhe nahi dekhte hai
Har shab me tera gulzaar dekhte hai
Khwahish ne pukara tha mujhe
Mai gaya mujhe angaar dekhte hai
————######————
Manzar-e-kashti chal to rahi hi thi
Par asma ruke ye zabar dekhte hai
Haya apni lay me thi or phool shabnam
Jan-e-raoushan kya sabar dekhte hai.
————######————
Mehfil-e-masumiyat se mulakat huyi.
Jane anjane hi sahi par kuch bat huyi.
Sharafat har ki pani bas pani ho gayi
Nizam me kuch karna shaitani ho gayi.
Hum App Ki Yaad Main Udas Hain
Bas App Say Milnay Ki Ass Hay
Chahay Dost Kitnay Hi Kion Na Hoon
Maray Liye Tu App Hi Sab Se Khas Hain
Recently Added Sms Messages
Muskuraht ka koi mol
nahi hota...
Rishto ka koi tol nahi
hota...
Dost to mil jate he har
raste par
Lekin har koi mujsa ANMOL nahi hota...!!!
Are you always this stupid or are you making a special effort today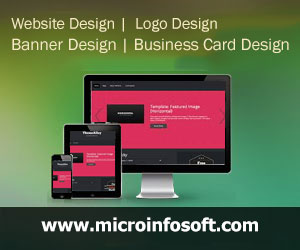 Ek din tujse rutkar dekhna hai,
tere manane ka andaz dekhana hai.
abhi to do pal hi sath chale ho,
kab tak tum sath chaloge,
ek din yeh bhi dekhna hai.


Every Fool Knows That He Cant Reach The Stars
But It Never Keeps A Wise Man From Trying.

What is red and white and goes up and down and up and down?

Santa Claus stuck in an elevator.