Welcome to FriendlySMS.com
Unlimited fun with sms,shayari, quotes & jokes. We have a large collection of sms message from various categories like love sms, friendship sms. Our regular users daily post their own sms to our website. So we have a big database of sms. We have also a huge collection of shayari from various shayer and shayari categories like hindi shayari, urdu shayari etc. Our database has also various quotes from various authors from various tags like life quotes, love quotes. Our daily regular users post their own quotes or quotes from various books which are really good and help us to over come many problems. So we are trying our best to present various sms, shayari, quotes and jokes to give you more entertainment. Keep visiting our site daily for daily updates and also please join to our facebook fan page for instant notification.
Recently Added Shayari
Tasveer Ko Teri Banate Hain Aankhon Mein
Khushboo Ko Teri Basate Hain Sanson Mein
Jab Se Mohabbat Huyi Hai Tumse Jaane Tamanna
Har Khwab Ko Teri Yaadon Se Sajate Hain Raaton Mein.
Deeper Than The Oceans, More Plentiful Than Its Waters
Higher Than The Mount, Stronger Than Its Wall
Wider Than The Horizon, Brighter Than Its Skies
Greener Than The Field, Fresher Than Its Verdants
Finer Than The Flowers, Lovelier Than Its Petals
Cooler Than The Dews, Sweeter Than Its Kisses
Warmer Than The Sun, Milder Than Its Touches
Sparkling Like The Stars, Is My Love For You
Ager Ham Dost Hotay
Tu Karam Ki Intaha Kertay
Tumhain Palkoon Pe Rakhtay Hum
Tumhain Dil Main Basaatay Hum
Ager Tum Rooth Jatay Tu
Tumhain Kitna Manatay Hum
Jo Milnay Tum Nahi Aatay Tu
Aa Ker Khud Tumhain Miltay
Tumhari Laghzishoon Ko Bhi
Hansi Main Hum Ura Daitay
Ager Apni Khata Hoti
Tu Khud Ko Bhi Saza Daitay
Mager Yeh Sab Jab Hi Hota
Ager Hum Dost Hotay Tu
Mager Itna Hi Jana Hai
K Tum Ne Aaj Tak Hum Ko
Paraaya Keh Ker Jana Hai
Kabhi Hamdum Na Maana Hai
Ager Hum Dost Hotay Tu ….

Pariyon si sundar hai mahboob meri,
Pakar use khud par naaz karta hun.
Har janm me bas usi ka banana hai,
Ye elaan aaj sareaam karta hun.
Me And You
And The Memories We Made
Our Endless Conversations
And Pointless Little Fights
The Long Summer Days
And Cold Winter Nights
The Old Oak Tree Still Stands
And Our Initials Are There
Have You Gone Back?
Because I Sure Have
The Walks We'd Take
The Laughs We Shared
The Good Times
And The Bad
These Memories We Made
They're All Thats Left Of Me And You
Me And You And The Memories
The Memories We Made In Maine
Recently Added Sms Messages
jidher bhi dekha bewafa paya jhamane ko, es liye dil nahi chahata kisi se dil lagane ko
SOMEBODY IS BETTER THEN NOBODY,
BUT
NOBODY IS BETTER THEN YOU,
SO BE CARE OF YOU, BECAUSE SOMEBODY IS SOMEWHERE REALY MISS YOU...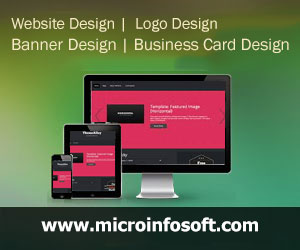 .

.

.

.

.

.

.

.

.

.

.

.

.

.

.

.

.

.

.

.

.

.

.

.

.

.

BEWAQOOF kahin kA

.

.

.

.

.

.

.

.

.

.

.

.

.

.

.

April Fool ko msg Dhoond raha hAy :-)
Each of us has different talents,
different dreams and different destinations,
yet we all have the power
to make a new tomorrow.
9 lessons in life:

Learn 2 care, learn 2 smile, learn 2 cry, learn 2 give, learn 2 forgive, learn 2 share, learn 2 trust, learn 2 love & learn 2 SMS me DAILY...!!!