Welcome to FriendlySMS.com
Unlimited fun with sms,shayari, quotes & jokes. We have a large collection of sms message from various categories like love sms, friendship sms. Our regular users daily post their own sms to our website. So we have a big database of sms. We have also a huge collection of shayari from various shayer and shayari categories like hindi shayari, urdu shayari etc. Our database has also various quotes from various authors from various tags like life quotes, love quotes. Our daily regular users post their own quotes or quotes from various books which are really good and help us to over come many problems. So we are trying our best to present various sms, shayari, quotes and jokes to give you more entertainment. Keep visiting our site daily for daily updates and also please join to our facebook fan page for instant notification.
Recently Added Shayari
Kabhi Yun Bhi Aa Meri Aankh Mein, Ke Meri Aankh Ko Khabar Na Ho
Mujhe Ek Raat Nawaz De, Magar Uske Baad Sehr*Na Ho

Voh Bada Raheem-O-Kareem Hai, Mujhe Ye Sift**Bhi Ata***Kare
Tujhe Bhulne Ki Dua Karu To Meri Dua Mein Asar Na Ho

Kabhi Din Ki Dhoop Mein Jhoom Ke, Kabhi Shab Ke Phool Choom Ke
Yun Hi Sath-Sath Chalein Sada, Kabhi Khatm Apna Safar Na Ho

Mere Paas Mere Habeeb Aa Zara Aur Dil Se Kareeb Aa
Tujhe Dhadkano Mein Basa Loon Main Ki Bichdane Ka Koi Dar Na Ho


*Sehr = Morning, Subah
**Sift = Goodness, Gunn
***Ata = Give, Dena

Kisi na kisi pe kisi ko aetbaar ho jata hai,
Ajnabi koi shaks yaar ho jata hai,
Khubiyon se nahin hoti mohabbat sadaa,
Khamiyon se bhi aksar pyar ho jata hai.
Kin lafzon mein itni kadvi kasili baat likhoon,
Main sach likoon ke apne haalat likhoon,
Kaise likhoon main chandni raatein,
Jab garam ho ret to kaise main barsat likhoon.
Sabhi nagme saaz mein gaaye nahi jaate,
Sabhi lowg mehfil mein bulaaye nahi jaate,
Kuch paas reh kar bhi yaad nahi aate,
Kuch door reh kar bhi bhoolaye nahi jaate!
Who ik dost jo pyara sa lagta hain,
Bahut pass hai dil k phir bhi juda sa lagta hain,
Bahut dino se aaya nahi koi paigam uska,
Shayad kisi baat pe khafa sa lagta hain
Zindagi to ek khwab hai,
Woh zindagi kiya jismay khwab nahi hotay,
Hath ke lakiron ko kismat na samajhna,
Kismat unke bhi hote hai, zinkay hath nahi hotay.
Itni Aasani Se Na Karna Kisi Pe Aitbaar
Ye Ek Haseen Dhokha Hai Jise Log Kehte Hain Pyaar
Ye To Adaon Ka Jaadu Hai Jiske Hum Hote Hain Shikar
Ye Wo Kaid Hai Jisme Rihayi Bhi Nahi Milti Hai Yaar
Wo Laut Kar Fir Na Aayegi Is Dil Ko Mujhe Smajhana Hai
Jo Pal Saath Bitaye Humne Un Palon Ko Bhulana Hai
Main Kya Karu Jo Uski Yaad Is Dil Se Jaati Nahi
Kaise Samjhau Is Dil Ko Jo Is Shamma Ka Aaj Bhi Parwana Hai
Be-Zabano Ko Jub Wo Zaban Deta Hay,
Parhne Ko Phir Wo QURAN Deta Hay,
Bakshne Pay Aata Hay Jub Ummat K Gunahon Ko,
Tohfay Mein Gunahgaron Ko RAMAZAN Deta Hai…
Kehne Ko Woh Pehli Chahat Thi
Woh Jis Mein Junoon Tha, Shiddat Thi
Pakeeza Thi, Anmol Thi Woh
Khwabon Ke Jahan Ki Ulfat Thi
Mehboob Ko Bhi Malum Na Tha
Aisi Khamosh Mohabbat Thi
Khamosh Rahi Bekaar Hui
Na Jeet Hui Na Haar Hui
Phir Waqt Ne Apni Chaal Chali
Woh Furqat Se Do-Chaar Hui
Kaisi Khamosh Mohabbat Thi
Gulzaar Se Phir Woh Khaar Hui
Furqat Se Junoon Mein Aag Lagi
Is Dilke Sukoon Meom Aag Lagi
Ashqon Ki Ladi Aankhon Se Bandhi
Is Jism Ke Khoon Mein Aag Lagi
Phir Waqt Ne Apni Chaal Chali
Dil Se Woh Khumaar-E-Preet Gaya
Honthon Se Wafa Ka Geet Gaya
Kehne Ko Woh Pehli Chahat Thi
Uska Bhi Zamana Beet Gaya
Hijraan Ki Shabon Se Lad Lad Kar
Dil Haar Gaya, Gam Jeet Gaya
Recently Added Sms Messages
Dilla chad de tu vi khyaal ohda

tere naal te kitti uhne gall vi nahin

vaada kar ke nahi jehri ajj aayi

aana jhaliyeya ohne hun kal vi nahin

uhna todd nibhani ki yaari

jehre kol khalonde pal vi nahin……
HI CUTY!!!The seven magical colors of Joy,affection,Sorrow,Love,Care,Trust & Helping combines to form a colorful rainbow known as…..FrIeNdShIp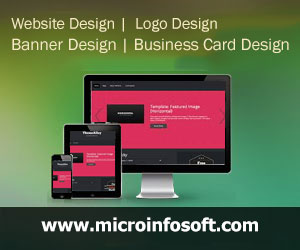 Bad News For The
Music Lovers ! ! !
.
.
...
.
.
.
.
.
.
.
Justin Bieber
Was Found Alive In His
Apartment This Morning. . .
One minute cant change ur life,but the decision taken in one minute will change your life.
Always take your own decision & enjoy your life..
Q:Wat is the similarity between a dinosaur & an intelligent girl? A:dono ab is duniya mein nahi hain!!