Welcome to FriendlySMS.com
Unlimited fun with sms,shayari, quotes & jokes. We have a large collection of sms message from various categories like love sms, friendship sms. Our regular users daily post their own sms to our website. So we have a big database of sms. We have also a huge collection of shayari from various shayer and shayari categories like hindi shayari, urdu shayari etc. Our database has also various quotes from various authors from various tags like life quotes, love quotes. Our daily regular users post their own quotes or quotes from various books which are really good and help us to over come many problems. So we are trying our best to present various sms, shayari, quotes and jokes to give you more entertainment. Keep visiting our site daily for daily updates and also please join to our facebook fan page for instant notification.
Recently Added Shayari
Keh Dena Har Bat Zuban Se Zarori To Nahi
Umar Guzri Hai Aadhi Poori To Nahi
Dur Zaror Baithy Apki Nigahon Se
Par Dil Ki Dil Se Duri Ho Zarori To Nahi
Wafa Ka Naam Na Lo Yaron
Wafa Dil Ko Dukahati Hai
Jub Bhi Wafa Ka Naam Lete Hi
Hume Ek Bewafa Ki Yaad Aati Hai
Haara hun main mohabbat ki har baji har imtihaan ko;
Kyun nahi milti kamyabi is sansar me dil ki juban ko;
Mujhe shikayat nahi hai gairon se kabhi ;
Jab apno ne hi diya hai mera naam har iljaam ko.
Dosti pehli baarish ki boondo mein hai,
Dosti khilte phoolon ki khushboo mein hai,
Dosti dhalte sooraj ki kirano mein hai,
Dosti har naye din ki umeed hai,
Dosti khawaab hai,dosti jeet hai,
Dosti pyaar hai,dosti geet hai,
Dosti do jahano ka sangeet hai,
Dosti har khushi,dosti zindagi,
Dosti tishnagi,dosti bandagi hai,
Dosti sang chalti hawao mein hai,
Dosti in barasti ghatao mein hai,
Dosti dosto ki wafao mein hai,
Haath utha ke jo maangi gayi hai dua,
Dosti ka asar un duao mein hai..!!!
Jaadu sanam ka aisa chaya ki kuch aur nazar na aya
sanam ki aankhoan ka jaadu jisne hume madhosh kar diya
sanam ki surat dekhne ke liye bechain hain nighae
har zarre-zarre mein unka chehra nazar aaya.
Recently Added Sms Messages
You will never get a second chance to make a first impression,
And remember the first impression can only give you the second chance..
I always felt that the great high privilege, relief and comfort of friendship was that one had to explain nothing.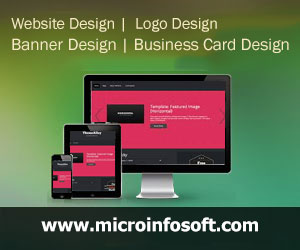 " Love is the
passion that we feel inside of our
hearts that we can't hide. We
pretend to hide it, but it burns us
more and more until the pain grows
and grows and it never ends....
Live 4 d person who can die 4 u,
Smile 4 d person who cries 4 u,
Love d person who love u more then U...
Good Morning..
Funny Quote on a boy's T-shirt
"All girls are devils-
.
.
My girlfriend is their queen.