Welcome to FriendlySMS.com
Unlimited fun with sms,shayari, quotes & jokes. We have a large collection of sms message from various categories like love sms, friendship sms. Our regular users daily post their own sms to our website. So we have a big database of sms. We have also a huge collection of shayari from various shayer and shayari categories like hindi shayari, urdu shayari etc. Our database has also various quotes from various authors from various tags like life quotes, love quotes. Our daily regular users post their own quotes or quotes from various books which are really good and help us to over come many problems. So we are trying our best to present various sms, shayari, quotes and jokes to give you more entertainment. Keep visiting our site daily for daily updates and also please join to our facebook fan page for instant notification.
Recently Added Shayari
Real Poet Doesn't Forget His Poetry
Real Lover Doesn't Forget His Or Her Love
Real Bird Doesn't Forget The Sky
Real King Or Queen Doesn't Forget His Or Her Kingdom
Real Bee Doesn't Forget About Honey
Real Friend Doesn't Forget His Or Her Friends
The Warmth Of Ur Love Is All
I Need During Cold Times.
Happy Raksha Bandhan Didi.

Mai na ek sapna dheka ha
Kissi ko apna dheka ha
Yadon mai uss ki khoya hon
Bra ghafil ho k soya hon
Her pal bas mujhse kehta hai
Is dil mai koi rehta hai
Jis roz usko kho'unga
Uss roz kasam se ro'unga
Yaad to tab bhi aegi
Aankhon ko nam kar jae gi
Pr rone sa kiya hota hai
Kuch kehne se kia hota hai
Jo likha hai apni qismat men
Hr surat wohi to hota hai.
Patther nhi mera dill dard hame bhi hota hai
Teri mehfill main hasta chehra tanhaiyon main rota hai
Jana kar, kaisi hoti hai voh takleef aapna koi jab khota hai
Koi kissi kay aapno main tha shamil aab gair kissi ka hota hai
Lekar hamara chain sakoon woh masoon bewaffa soata hai
Bojh bann gai hai aab yeh zindagi bebass ho jaan aur zism ko dhoti hai .
Jada-e-fan mein bade sakht muqam aate hain
mar ke rah jata hai fanakar amar hone tak
kitne galib the jo paida huye aur mar bhi gaye
qadradann ko takhallus ki khabar hone tak
kitne iqabal rah-e-fikr mein uthe lekin
rasta bhool gaye khatm-e-safar hone tak
kitne shabbir hasan khan na bane josh kabhi
mar gaye kitne sikander bhi jigar hone tak
faiz rang bhi ashar mein aa sakata tha
ungaliyan sath to den khoon mein tar hone tak
chand zarron hi ko milati hai ziya-e-khurshid
chand tare hi chamakate hain sahar hone tak
dil-e-shayar pe kuch aisi hi guzarati hai 'figar'
jo kisi qatre pe guzri hai guhar hone tak
Recently Added Sms Messages
Ankhen kholo subah ho chuki.Sari duniya khoob so chuki.Ab aur na koi baat karo;Mere morning massage k sathApne din ki shuruat karo..gud morning
Do you believe in love at first sight .. or do I have to walk by again??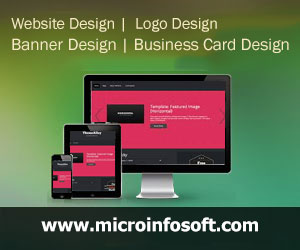 Christmas is forever, not for just one day, for loving, sharing, giving, are not to put away like bells and lights and tinsel, in some box upon a shelf. The good you do for others is good you do yourself.
May your day be full of sun shine

May the moon shine on your night

Have a week full of happiness

And everything just right.

God Bless you friend of mine

I send you all my love

And pray your guardian angel

Is watching you from above.

Nabi Sallallah Alehy Wasallam Ne Frmaya: Bhla Mujay Btao Agr Tumhary Darwazy K Bahir Neher Ho or Tum Us My Har Roz 5 Bar Nahao, Kya (Phir Bhi Jism Pe) Mail Baqi Rahy ga?

Shaba R,A Ne Kha:NAHI

AP S,A,W Ne Frmaya:Yehi Misal 5Nmazo Ki Hy

ALLAH In K Sabab GUNAHO Ko Muaf Kr Deta Hy.

(BUKHARI.528)

(MUSLIM.667)