Welcome to FriendlySMS.com
Unlimited fun with sms,shayari, quotes & jokes. We have a large collection of sms message from various categories like love sms, friendship sms. Our regular users daily post their own sms to our website. So we have a big database of sms. We have also a huge collection of shayari from various shayer and shayari categories like hindi shayari, urdu shayari etc. Our database has also various quotes from various authors from various tags like life quotes, love quotes. Our daily regular users post their own quotes or quotes from various books which are really good and help us to over come many problems. So we are trying our best to present various sms, shayari, quotes and jokes to give you more entertainment. Keep visiting our site daily for daily updates and also please join to our facebook fan page for instant notification.
Recently Added Shayari

Kaun kehta hai judaai hogi..
Kisi ne afwaah failai hogi..
Thaath se baithenge aapke Dil main..
Itne dino main kuch to jagah banaai hogi ?!
Ek Tanha Raat Mein Apki yad Aayi,
Tanhai Mitane Ko Humne 1 Cigrate Sulgai,
Na Jane Kaise Qayamat Ho Gaye Ke..
Dhooey Ne Bhi Apki Tasvir Banayi !
Kya bindas hava chal raheli hai,
birdy gaana ga raheli hai,
Cow log grass eat rahele hai,
shaane log mail/SMS kar rahele hain..
aur dhakkan log mail/SMS padh rahele hain !

Haatheli par jise likhti mitati ho
Woh naam mera hi to hai
Mehndi jiske naam ki rachai hai tune
Woh naam mera hi to hai
Sunke jisko palke teri jhuk jaati hai
Woh naam mera hi to hai
Dil pe tere jo naam likha hai
Woh naam mera hi to hai
Tere honthon pe jo kaanp raha hai
Woh naam mera hi to hai
Dhadkan mein jo teri gunj raha hai
Woh naam mera hi to hai
Apna naam jisse joda hai tune
Woh naam mera hi to hai
Tere naam ke bina jo adhura hai
Woh naam mera hi to hai
Woh naam Ashiqe ka hi to hai

Socha na tha yun kabhi.
Ek ajnabi se yun milunga kabhi..
Woh ajnabi kab ban jayegi zindagi meri..
Socha na tha yun kabhi.

Daughters-in-law are our grandchildren's mothers.
As such, they carry our fortunes downstream.
Under their guidance, our hopes become others',
Giving their force to a much larger dream.
How lucky we are to have you for the carer
That nurtures the hearts of our hearts, that they may
Each be a lover, a giver and sharer,
Remaking the world in their image each day.
So do we all, like streams from the mountains,
In time become joined in the souls we have made,
Now mingled forever, eternal companions,
Linked by our love in a bond that won't fade.
As you in your noontime your work of love do,
We watch from the hillside, grateful for you
Chhu Ke Tere Komal Honth
Maine Shabnam-E-Jam Peeya
Sanson Mein Mahekti Rahi
Zakhm-E-Dil-E-Chingari Dahekti Rahi.
Recently Added Sms Messages

shishA Dil to jur nA Paey Ga
kis lhay kaanch ab youn Chunte Ho
koi tabeer he nhi inki
Bewaja ..ali khwab bunte ho

"Tumhare "NAFS" Ki Qeemat "Jannat" Hai,
Isse "Jannat" Se Kum Qeemat Pe Na Bechna."
(Hazrat Ali)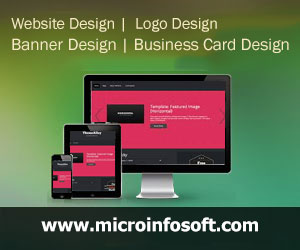 serious comedy kab hoti hai?
jab comedy karne wale ki comedy sun ke public ko gussa aa jaye aur vo usse pit de usse serious comedy kahate hai
Ek super joke....
.
.
.
.
.
.
.
.
.
.
.
.
HO TO BHEJNA.
Middle age is when you still believe you'll feel better in the morning.