Welcome to FriendlySMS.com
Unlimited fun with sms,shayari, quotes & jokes. We have a large collection of sms message from various categories like love sms, friendship sms. Our regular users daily post their own sms to our website. So we have a big database of sms. We have also a huge collection of shayari from various shayer and shayari categories like hindi shayari, urdu shayari etc. Our database has also various quotes from various authors from various tags like life quotes, love quotes. Our daily regular users post their own quotes or quotes from various books which are really good and help us to over come many problems. So we are trying our best to present various sms, shayari, quotes and jokes to give you more entertainment. Keep visiting our site daily for daily updates and also please join to our facebook fan page for instant notification.
Recently Added Shayari

Har Saks yaha apni be-wafaika sabut rakhta hai..
hai gunehgar firbhi apne aap ko mehfuj rakhta hai.
mil gaya bahot kuchh firbhi ek tamanna
har chij paane ki khawakhish rakhta hai..
Neeli Neeli Ghata Barasti Hay
Gum Ki Mati Meri Sanwarti Hay
Aur Hay Kon Jis Ko Sochon Mien
Dil Mien Bus Aik Tu Dhrakti Hay
Aah Hoti Tu Nikal Bhi Jati
Dil Say Khwahish Kahan Nikalti Hay
Dil Ki Basti He Jal Gai Sajid
Aankh Say Raakh Si Barasti Hay
Mile tujhe na dukh zindagi mein,
Phoolon ki tarah mehke Khuda kare,
Zinda rahe naam abad tak tera,
Eid ki khushiyan tujhe mubarak Khuda kare.
Recently Added Sms Messages
#;----------;#

This is a bridge

of friendship,

when you"re sad & lonely,

cross it

I"ll wait on the other side &

if u r afraid just tell I"ll cross it!!

I'm your friend 4 ever.

Good Morning! Take care....!

Mujhse itna rishta banaye rakhna,
meri dosti tum dil mein basaye rakhna.
waqt ko koi bandh nahi sakta,
par is dosti ko palko mein sajaye rakhna.
0300 2711 588 / 0333 9968 674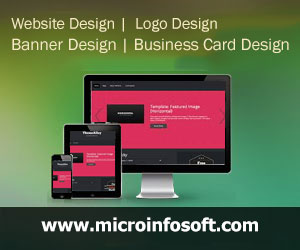 Love Is Second Mistake Created By GOD!!!

Of Course Girls Are First!!!

But The Fact Is That Both Are Beautiful Mistakes..!;)
A good friend is like a Donkey
because a good freind carrys the load of difficulties and pain in our friendship.
you do same and you are my good friend so you are my cute donkey….
Don't judge each day by the harvest you reap,but by the seeds you plant.