Welcome to FriendlySMS.com
Unlimited fun with sms,shayari, quotes & jokes. We have a large collection of sms message from various categories like love sms, friendship sms. Our regular users daily post their own sms to our website. So we have a big database of sms. We have also a huge collection of shayari from various shayer and shayari categories like hindi shayari, urdu shayari etc. Our database has also various quotes from various authors from various tags like life quotes, love quotes. Our daily regular users post their own quotes or quotes from various books which are really good and help us to over come many problems. So we are trying our best to present various sms, shayari, quotes and jokes to give you more entertainment. Keep visiting our site daily for daily updates and also please join to our facebook fan page for instant notification.
Recently Added Shayari

DIL DOST KO DOGE TO DOST BANAOGE
SATHI KO DOGE TO SATHI BANAOGE
PYAR KARNE WALO KO DOGE TO KADAR KARWAOGE
AUR AGAR APNO KO DOGE TO PACHTAOGE…………
KHUDA KI IBADAT ME WO EK DUA HAMARI HOGI
JISME MANGI HAR KHUSHI TUMHARI HOGI
JAB BHI KOI DASTAK SUNAI DE DIL PE
TO SAMAGH LENA WO PYAR KI DASTAK HAMARI HOGI…………
likhte to nahi ho har waqt shayari ka bhoot ,dosti ki hai to dil ki baat kro ,
aaj bhut dukhi hon par phir bhi a bhej rhai hon,
i am stutent of b.c.a.1st,designer sahib,
Aane wale the mahino baad,
Station se hamara ghar door na tha.
Par hum milen unse,
Shayed unhe manjoor na tha.
Jinn: Hukam aaka?
Man: Ghar se dunai tak road banani hai
Jinn: Mushkil hai aur koi kaam bataiye
Man: Meri biwi ko aagyakari aur samajhdar bana do.
Jinn: Road single banani hai ya dabule..
Jab Se Hui Hai Shaadi
Aansoo Baha Raha Hoon
Aafat Gale Padi Hai
Usko Nibha Raha Hoon
Biwi Mili Hai Aisi
Vo Kaam Kya Karegi
Khud Lux Mein Naha Kar
Khushbu Mein Tar Rehegi
Tukde Bache Hue Hain
Unse Naha Raha Hoon
Aafat Gale Padi Hai
Usko Nibha Raha Hoon
Barah Baje Ghadi Mein
Madam Ji So Rahi Hain
Bacho Ki Fauj Aake
Meri Jaan Ko Ro Rahi Hai
Bacho Ke Saath Baitha
Khana Paka Raha Hoon
Aafat Gale Padi Hai
Usko Nibha Raha Hoon
Soyi Hai Vo Palang Par
Sar Dard Ke Bahane
Kis Ki Majaal Hai Jo
Jaaye Use Uthane
Yaaro Bura Na Mano
Mein Sar Daba Raha Hoon
Aafat Gale Padi Hai
Usko Nibha Raha Hoon
Duniya Ko Yeh Pata Hai
Begum Ka Hoon Mein Shohar
Is Ghar Ka Mein Tha Malik
Ab Ban Gaya Hoon Naukar
Bistar Laga Raha Hoon
Chadar Bicha Raha Hoon
Aafat Gale Padi Hai
Usko Nibha Raha Hoon
Jab Se Hui Hai Shaadi
Aansoo Baha Raha Hoon
Aafat Gale Padi Hai
Usko Nibha Raha Hoon.
Hal Pal Ki Khushi Aapki Yaad Mein Hai
Humari Har Dua Aapke Sath Mein Hai
Door Reh Kar Bhi Aapko Yaad Karte Hain
Zaroor Koi Pyari Si Ada Aap Mein Hai

Teri Mohabbat Mein Giraftaar Ho Gaya.
Na Jane Kiyon Tum Se Pyar Ho Gaya.
Koi Hai Dil Jo Dhadakta Hai Mere Liye,
Us Dhadakan Pe Main Nissaar Ho Gaya.
Tum Haste Ho To Hum Haste Hain.
Mana Tere Dil Mein Baste Hain
Chahat Ki Chaigari Kab Shola Ban Gayee Dilbar,
Tere Dedaar Ko Hum Taraste Hain.
Pyari Si Baatein Teri Maza Deti Hain.
Doorian Hai Darmiyan Saza Deti Hain.
Roshni Banke Aayiee Tu Zindgi Mein Is Tara,
Mast Aadayein Teri Wafa Deti Hain.
Gham-E-Hayat Ka Jhagra Mita Raha Hai Koi,
Chale Aao K Duniya Se Ja Raha Hai Koi,
Azal Se Keh Do K Ruk Jaaye Do Ghari K Lye,
Suna Hai Aane Ka Waada Nibha Raha Hai Koi,
Woh Is Naaz Se Bethe Hein Laash K Paas,
Jese Roothe Howe Ko Mana Raha Hai Koi,
Palat Ker Na Aa Jaaye Phir Saans Nabbzon Mein,
Itne Haseen Haathoon Se Mayyat Saja Raha Hai Koi..
Recently Added Sms Messages
A good friend is...

hard

hard 2

hard 2 find...

BUT I

found

found u...

& it's

finders

finders keepers!
Nice friends will b remembered as special blessings n there r very few as precious as you, n that's the very special reason why I keep in touch with u.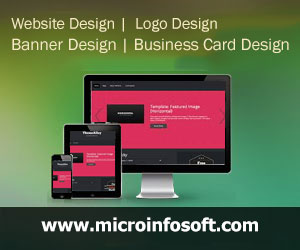 Kya aap bor ho rahe hain kuch karne ka mann ho raha hai?To
Chain kholo
haath andar dalo,
aur
bag se book nikal kar padho.

mai ny haq-e-muhabat ada kiya
na kbhi ksi se gila kiye
mjy ajab is ka sila mila
mjy dil se us ny bhula diya
muhabatoon ki kitab ka
her aik warq jala diya
wo jo arzoo ka charag tha
usy nafraton ny buja diya
mjy zakum phir aik naya diya
mjy iss muhabat ny kya diya
wo jo kehty thy khush raho
wo jo thy meri jaan tum her dum hasa kro
mjhy aj unhoon ny rula diya
mera nishaan tak mita diya...;->
We had only 24 alphabates in 1947.. Do u know why? Becouse U nd I were not born at that time.