Welcome to FriendlySMS.com
Unlimited fun with sms,shayari, quotes & jokes. We have a large collection of sms message from various categories like love sms, friendship sms. Our regular users daily post their own sms to our website. So we have a big database of sms. We have also a huge collection of shayari from various shayer and shayari categories like hindi shayari, urdu shayari etc. Our database has also various quotes from various authors from various tags like life quotes, love quotes. Our daily regular users post their own quotes or quotes from various books which are really good and help us to over come many problems. So we are trying our best to present various sms, shayari, quotes and jokes to give you more entertainment. Keep visiting our site daily for daily updates and also please join to our facebook fan page for instant notification.
Recently Added Shayari

Mil jata agar sath tera.
Yun na hota mai tanha akela
Yun na hoti to mayuss kabhi..
Hota har lamha haseen tera.
Zindagi ka har ek pal kar deta naam tere..
Mil jata agar sath tera.

Sham ki rah me the hum…unki jhalak yad ke liye
Raat ko doondate rahe…hum unke pyar ke ehsas ke liye…
Par kya harshya hoga uss din humare dil ka…
Jab ap mil jayenge…aur bitegi zindagi apke pyar tale…

Wo Roj Jaate Hai Maikhaane Mein
Jinko Ranjo-Gum Ne Jakdaa Hai
Gark Ho Kar Madiraa Mein
Zaalim Ne Khanjar Pakdaa Hai
Qismat Rooth Gayai,
Dil K Taar Toot Gaye,
Aap Jo Hum Say Rooth Gaye,
Sapnay Bhi Saray Toot Gaye,
Baki Rahe Khazaney Main Do Ansu,
Yaad Aap Ki Ayai, To Woh Bhi Laut Gaye

Kyon marte ho bewafa sanam k liye.???
Marna hai to maro hamare watan k liye,
Aise to do gajj zameen bhi nahi milegi dafan ke liye
Desh k liye maroge to hasinaye bhi
Dupatta utar degi kafan k liye.
Happy Independence Day to you all.!
Recently Added Sms Messages
I hope you have a wonderful christmas . have a great new year ! Hopefully santa will be extra good to you . enjoy your holidays !HAPPY CHRISTMAS

Teri Zindagi Ka Har Ek Pal Nayab Ho Jaye
Tere Dil Ki Har Kali Khil Ker Gulaab Ho Jaye
Jin Par Barasti Hai Khuda Ki Khaas Rehmatai'n
Un Hastiyo'n Main Tera Intikhaab Ho Jaye . . . :)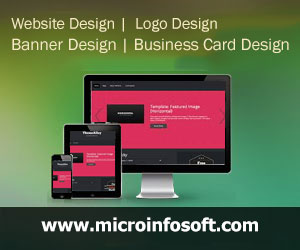 If ever I sent u a bunch of roses,

I will put 1 fake plastic rose in between,

And make a wish that,

Our friendship should last till the last rose dies….


Do u know,why 14 november is celebrated as childrens day?bcoz it cums just after 9 month of valentine day.
lal pivli kombadi

tiche tiche karde karde pai

barech divas jale tumcha sms yet nay

tumhala bird flue zale ki kay ?