Welcome to FriendlySMS.com
Unlimited fun with sms,shayari, quotes & jokes. We have a large collection of sms message from various categories like love sms, friendship sms. Our regular users daily post their own sms to our website. So we have a big database of sms. We have also a huge collection of shayari from various shayer and shayari categories like hindi shayari, urdu shayari etc. Our database has also various quotes from various authors from various tags like life quotes, love quotes. Our daily regular users post their own quotes or quotes from various books which are really good and help us to over come many problems. So we are trying our best to present various sms, shayari, quotes and jokes to give you more entertainment. Keep visiting our site daily for daily updates and also please join to our facebook fan page for instant notification.
Recently Added Shayari
Vo Apne Ghar Chala Gaya Afsos Mat Karo
Itna Hi Uska Sath Tha Afsos Mat Karo

Insan Apne Aap Mein Mazboor Hai Bahut
Koi Nahi Hai Bewafa Afsos Mat Karo

Is Bar Tumko Aane Mein Kuch Der Ho Gayi
Thak Haar Ke Vo So Gaya Afsos Mat Karo

Duniya Mein Aur Chahne Wale Bhi Hain Bahut
Jo Hona Tha Vo Ho Gaya Afsos Mat Karo

Is Zindagi Ke Mujh Per Kai Karz Hain Magar
Main Jald Laut Aayunga Afsos Mat Karo

Ye Dekho Fir Se Aa Gai Phoolon Pe Titliyan
Ik Roz Voh Bhi Aayega Afsos Mat Karo

Vo Tumse Aaj Dur Hai Kal Paas Ayega
Fir Se Khuda Milayega Afsos Mat Karo

Bekar Ji Pe Bojh Liye Fir Rahe Ho Tum
Dil Hai Tumhara Phool Sa Afsos Mat Karo
Teri Rooh Ki Tishangi Seraab Ho Jai
Teri Zaat Ka Mehwar Mehtaab Ho Jai
Jin Par Barasti Hain Khuda Ki Khas Rahmatein
Un Hastiun Main Tera Bhe Intikhab Ho Jai
Humne Bewaffai Nehi Ki Aapse
Aap Yeh Kyo Keh Ke Hume Sattate Hai
Aapka Rishta Kisi Our Ke Saath Hai
Hum Yehi To Aapko Samjhate Hai
Aapke Haath Pe Jiski Angoti Hai
Useh Ka Aap Pe Haq Hai
Humne Bewaffai Nehi Ki Aapse
Aap Yeh Kyo Keh Ke Hume Rulate Hai
When You're Lonely
I Wish You Love.

When You're Sad
I Wish You Joy.

When You're Discouraged
I Wish You Hope.

When Life Is Stressful
I Wish You Inner Silence.

When Your Spirit Is Empty
I Wish You Simple Beauty.

When You're Troubled
I Wish You Peace.

Gham Ke Bina Zindagi Adhoori Hai
Ae Musafir Phir Bhee Tera Jeena Zarori Hai
Mat Ho Apni Zindigai Se Khafa
Kyon Ki Teri Zindagi Ke Bina
Ek Aour Zindagi Adhoori Hai!!!!.
Recently Added Sms Messages
I have a spl breakfast 4 u 2day, a glass of care, a plate of love, a spoon of peace, a fork of trust & a bowl of prayer. bcoz today is FRIENDSHIP DAY & u r my BEST FRIEND.. Enjoy ur day !
Teacher:
Main Ne Subha Ko Khoobsurat Larki Dekhi
Iss Ka Future Tense Batao?
Student:
Mai Kal Tak Wo Larki Phassa Loonga. :-)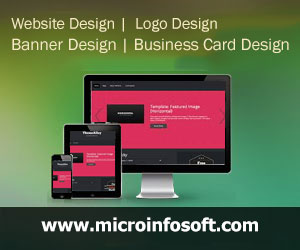 jad meri chita balegi tai aasma laal hovaega

tussi khafan chuk kai vekhna hotha tai twada hi na hovaega

|. . . ToDaYz ThOuGhT . . .|
Never Play With The Feelings Of Others . . .
B'cOz
U May Win The Game
But
The Risk Is That
You'll Surely Lose The Person For Life Time . . .

Hazrat Umar (RA) ne farmaya."Muhtaji or Ghurbat 4 chezon se aati he.
1.jaldi jaldi Namaz ada krne se.
2.khare ho kr pani pene se.
3.Moun se cheragh bughane se.
4.Asteen daman se moun saaf krne se.