Welcome to FriendlySMS.com
Unlimited fun with sms,shayari, quotes & jokes. We have a large collection of sms message from various categories like love sms, friendship sms. Our regular users daily post their own sms to our website. So we have a big database of sms. We have also a huge collection of shayari from various shayer and shayari categories like hindi shayari, urdu shayari etc. Our database has also various quotes from various authors from various tags like life quotes, love quotes. Our daily regular users post their own quotes or quotes from various books which are really good and help us to over come many problems. So we are trying our best to present various sms, shayari, quotes and jokes to give you more entertainment. Keep visiting our site daily for daily updates and also please join to our facebook fan page for instant notification.
Recently Added Shayari
Beqarari si beqarari hai
din bhi bhari hai raat bhari hai
zindagi ke bisat par aksar
jiti bazi bhi hum ne hari hai
todo dil mera shauq se todo
cheez meri nahi tumhari hai
bar-e-hasti utha saka na koi
ye gam-e-dil jahan se bhari hai
aankh se chup ke dil mein baithe ho
hae kaisi ye parda-dari hai
Sitam hi karana jafa hi karana nigah-e-lutf kabhi na karana
tumhen qasam hai hamare sar ke hamare haq mein kami na karana
kahan ka aana kahan ka jana wo jante hi nahi ye rasmen
vahan hai wade ke bhi ye surat kabhi to karana kabhi na karana
hamari mayyat pe tum jo aana to char aansu baha ke jana
zara rahe pas-e-abaru bhi kaheen hamari hansi na karana
wo ik hamara tariq-e-ulfat ki dushmanon se bhi mil ke chalana
ye ek sheva tera sitamagar ki dost se dosti na karana

Dukh
Mujhe Udas Dekh Kar Usne Kaha
Mere Hote Huye Tummhe Koi Dukh Nahi De Sakta
Phir Kuch Aisa Hi Hua
Baad Me Jitne Bhi Dukh Mile Sab Ussi Ke Uhe..

Kahin Qudrat Ka Ye Nizam Hua Kare,
Tujhe Dekhne Ke Siva Na Mujhe Koi Kam Hua Kare,
Charcha Ho Saare Shehar Mein Tere Mere Pyar Ka,
Mujh Pe Teri Chahat Ka Ilzam Hua Kare..
——————————–
Chehre ki hasi se har gam ko mitado..
bahut kam bolo par.. sab kuch bata do..
khud na rutho.. par sab ko manao..
ye raaz hai zindagi ka.. bas ji ke dikha do...
Ho Chuka Ab Kisi Ka Wo,
Kabi Meri Zindgi Tha Wo,

Bhoolta Hai Kon MOHABBAT Pehli,
Meri To Sari Khushi Tha Wo,

Phool Ki Tarah Muskrata Tha,
Mere Honton Ki Haansi Tha Wo,

Baad Barson K Usse Dekha Tha,
Aaj B Utna Hi Haseen Tha Wo,

Zindgi Naam Jis Ke Kr Di,
Log Kehte Hain Ajnabi Tha Wo.
Recently Added Sms Messages
What sets sisters apart from brothers and also from friends is a very intimate meshing of heart, soul and the mystical cords of memory.

Dil karta hai k,ek din tumhayapnay ghar lay jahoon,

jab mera ghar koi na hoo.tumhay apnaa room main lay jaa

ker apna bed per betha do,darwazaband kar k.

sari windows bhi band kar do,

parday girrakar lights off kar do aur

tumharay kareeb aakar tumharay saath beth jahoon,

apnaa haath tumhari taraf brhaa kartumhay dikhaon hoon k...........

mari ghari ki bhi light lagti hai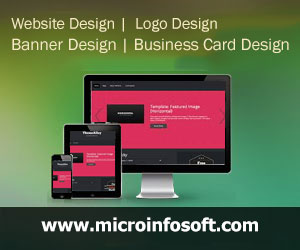 I always knew that looking back on my tears would someday make me laugh, but I never knew that looking back on my laughter would someday make me cry. Miss you.


Teri Wafa Ko Humne Bhulaya Kab Tha
Din Judai Ka Dilse Mitaya Kab Tha
Wo Dil Laga Ker Bhool Jana Teri Aadat Thi
Humne Tere siwa Kisi aur ko chaha kab tha
EID KI KHUSHIYAN EID KE INTAZAR MEIN HAIN

WARNA EID KA DIN ITNA CHHOTA KYUON LAAGEY